Creamy Cauliflower Mushroom Spinach Soup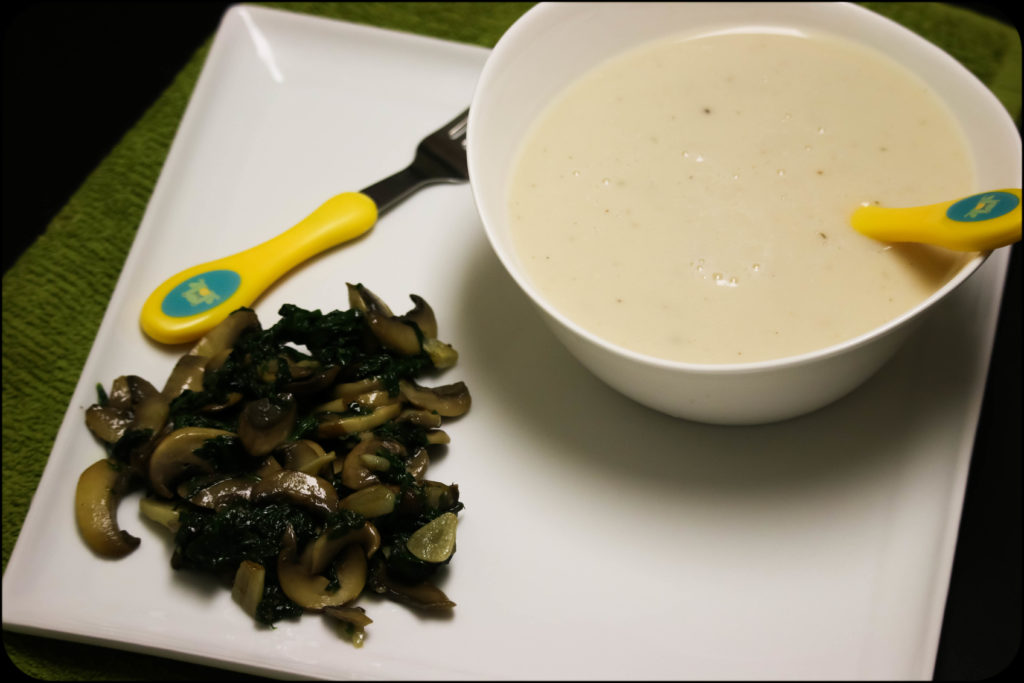 That slight coolness in the air is enough to make me crave for soups. Soups are a great way to sneak in veggies in our diet. I love creamy soups but usually, they are loaded with a heavy diary. But this one is not so. Cauliflower is the best ingredient for any dishes with cream base and it lightens the soup too. They don't have an overwhelming flavor and they don't take away from any other flavors.
Mushrooms and spinach are the real stars of this soup. Slice the mushrooms vertically rather than dicing them.
Use a bountiful amount of spinach, as they tend to reduce once cooked.
I was so happy with how this soup turned out. Hope you will also enjoy it.
Ingredients:
1 medium cauliflower, chopped into even size pieces
2 cups plain unsweetened almond milk
8oz mushrooms, sliced
3 cups spinach, roughly chopped or torn
2 garlic clove
1 tbsp olive oil
1 tsp onion powder
¾ tsp salt
¼ tsp pepper
Method:
Add cauliflower, almond milk, salt, onion powder and pepper in a medium sauce pan. Bring it to boil and reduce it to simmer. Cook until cauliflower florets becomes soft, about 20 minutes.
Heat olive oil in a skillet. Add mushrooms and garlic. Season with salt and pepper. Saute them until mushrooms are lightly browned, about 10 minutes. Add roughly chopped spinach and saute for 2- 3 minutes.
Cool down cauliflower broth. Once cooled, pour cauliflower broth in a mixer and grind them smoothly
Pour grinded cauliflower soup in sauce pan. Add salt and pepper if needed
Add Mushroom Spinach mixture to the cauliflower soup and stir them to combine
Serve warmly with bread
Did you try this recipe? Try and let me know how it tasted.