Gujarati Kadhi

Kadhi – A simple yet delicious Gujarati delicacy prepared with Curd, Besan Flour, and Gujarati spices. Unique in its flavor and taste.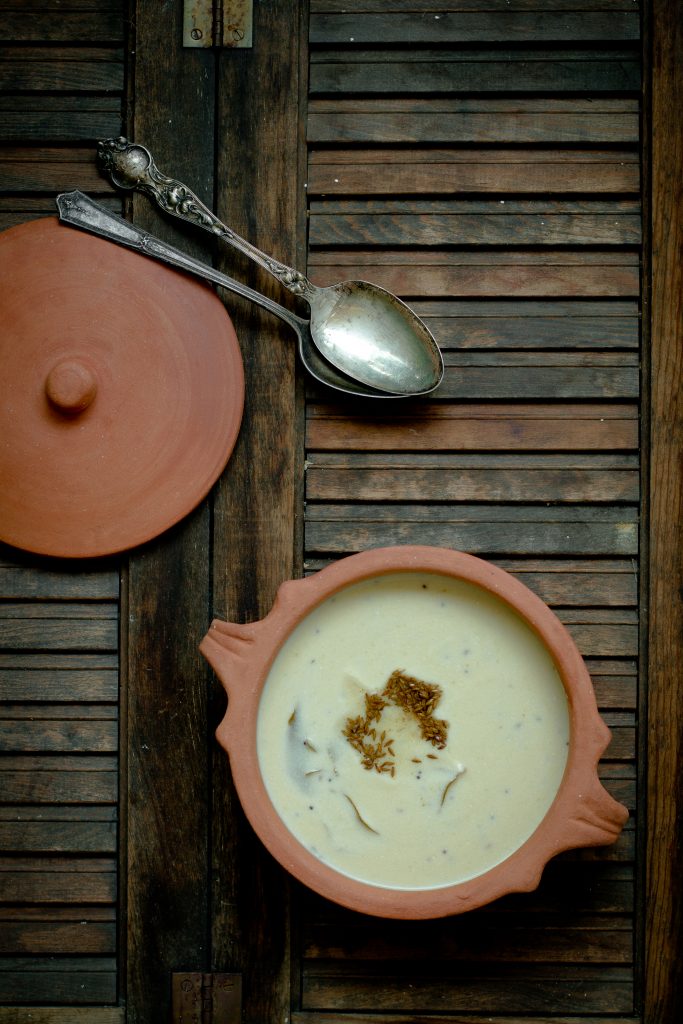 It's wonderful how different dishes are prepared and called by various names with the same ingredients across different parts of India. India being a land of diversity, it's no wonder the cuisines vary across the different regions. Each region has their traditional dishes, unique way of preparation with distinct flavor and taste. Kadhi is one such dish which is prepared in different parts with the similar ingredients but called by different names – More Kuzhambhu in South India, Punjabi Kadhi and Gujarati Kadhi. Kadhi is inseparable from Gujarati cuisine. Their meal would be incomplete without Kadhi. It's an exciting combination of sweet and spices in curd and thickened using besan flour. Though it is prepared and called by different names in different parts, the basics remain the same – never boil the kadhi/more kuzhambhu in high flame as it tends to curdle. The perfect preparation of Kadhi requires skill which you eventually get when you prepare it often.
Now, to the recipe – Recipe adapted from Gujarati Cookbook by Tarla Dalal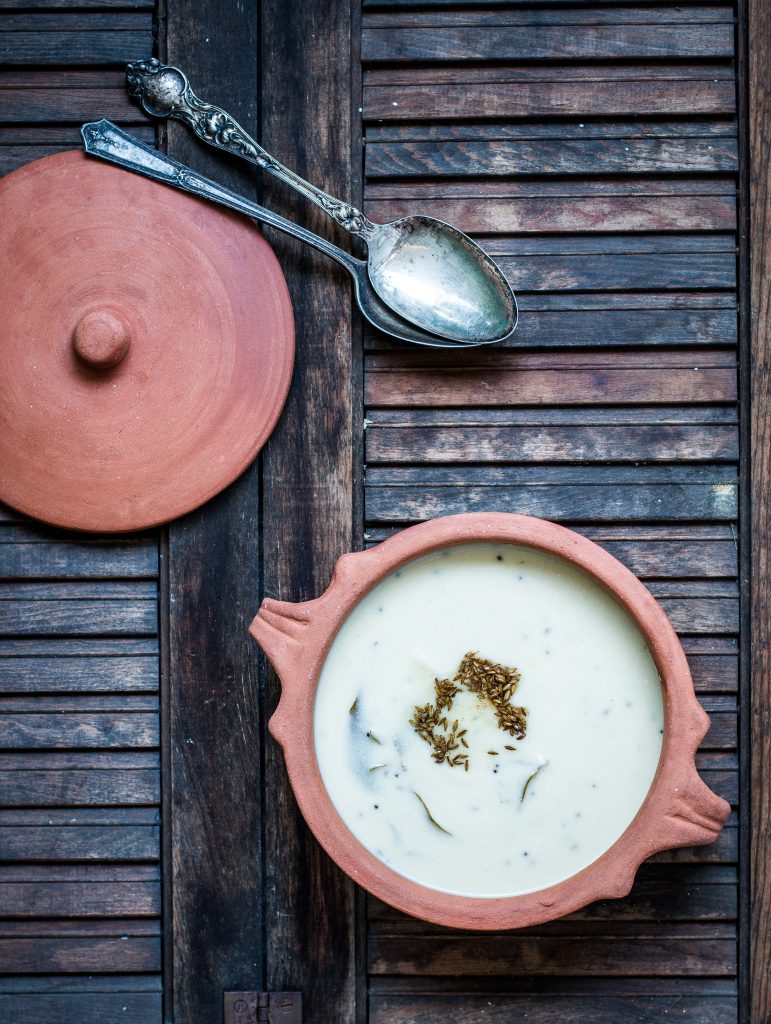 Ingredients:
2 cups Fresh Curds

5 tablespoon Besan Flour

2 teaspoon Ghee

½ teaspoon Cumin Seeds

½ teaspoon Mustard Seeds

2 pinches of Asafoetida

Handful of Curry leaves

Salt, as required

1 teaspoon Ginger-Green Chilli Paste

2 tablespoon Sugar

3 cups Water
Method:
In a large bowl, combine curd and besan flour. Whisk them

well

until there are no lumps.

Now add water and mix them well.

Heat a

kadai

in medium flame and add ghee. Let it melts.

Add the cumin seeds and mustard seeds. Let it sizzle.

Sprinkle asafoetida and stir them well.

Now, add the prepared curd mixture. Sprinkle salt, sugar and stir them together.

Add ginger green

chili

paste and curry leaves. Combine the paste with the curd mixture evenly.

Bring it to boil and let it stand for about 2 minutes. Ensure to stir continuously.

Once it's about to boil, simmer the flame and cook for another 10 minutes. Ensure to stir continuously.

Remove from the flame and garnish with chopped coriander leaves.

Serve Kadhi with hot steamed rice.

Usually

, Kadhi is served with

rotli

, Puran

poli

and

Khichdi

but it equally tasted delicious with steamed rice.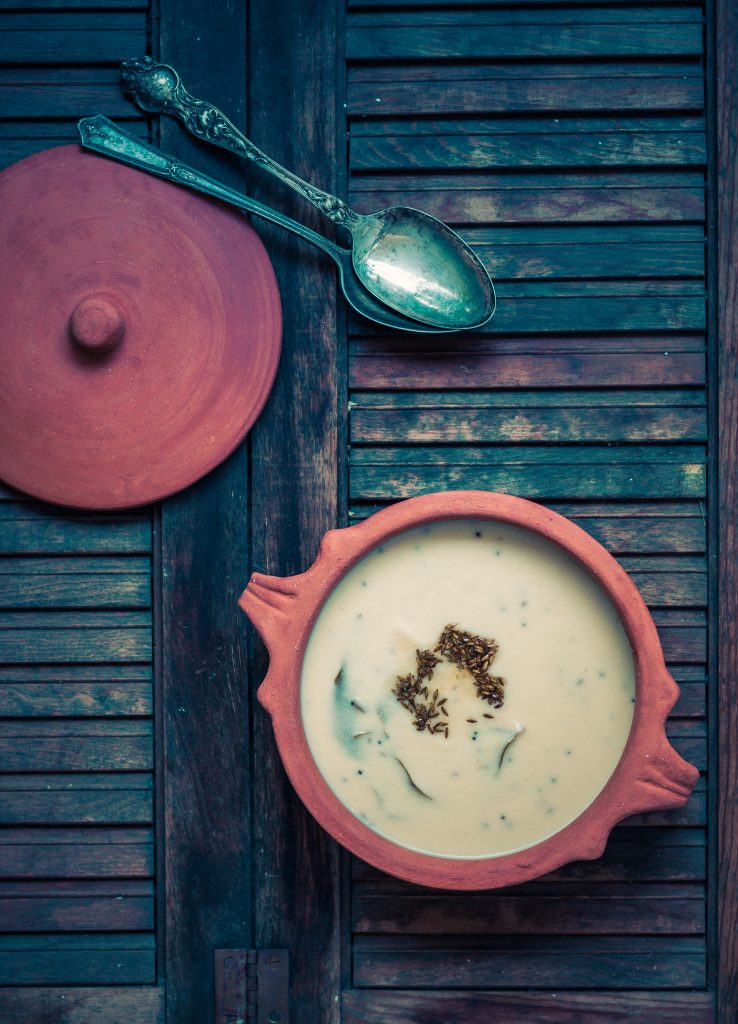 If you would love to know about my mad experiments, do subscribe for my website or connect with Facebook/Instagram.
Thanks,
Karthi