Instant Rava Kara Kuzhi Paniyaram

Instant Rava Kara Kuzhi Paniyaram – A Chettinad delicacy prepared using finely roasted rava and thick yogurt with a simple Tadka in the Appe pan and served with spicy tomato–red chili chutney as scrumptious breakfast in the morning!
Breakfast is the most important meal of the day yet it is the most skipped meal on a day too, especially on weekdays when you head to your work. Mornings are always busy and in the winter, it's really hard to get yourself out of the comforter, prepare breakfast and get ready for the office. During such rush hours, breakfast is often overlooked meal and mostly, it's a protein bar or a bowl of cereals. These options might fall under breakfast but they don't serve the purpose of what a healthy breakfast meant to do. Hence, I would love to present some healthy and simple breakfast options going forward in my space.
Sometimes, you need a healthy and delicious breakfast to satisfy yourself and make your tummy happy. I always prefer native meals than inspired ones and Chettinad is my favorite Tamil Cuisine for its delicacies and use of country spices. There are a wide variety of breakfast options in Chettinad cuisine, but then Paniyaram is my favorite. A typical Paniyaram is prepared using raw rice and involves fermentation process which would take at least 8 hours depending on your location. And in winter, I might take a day.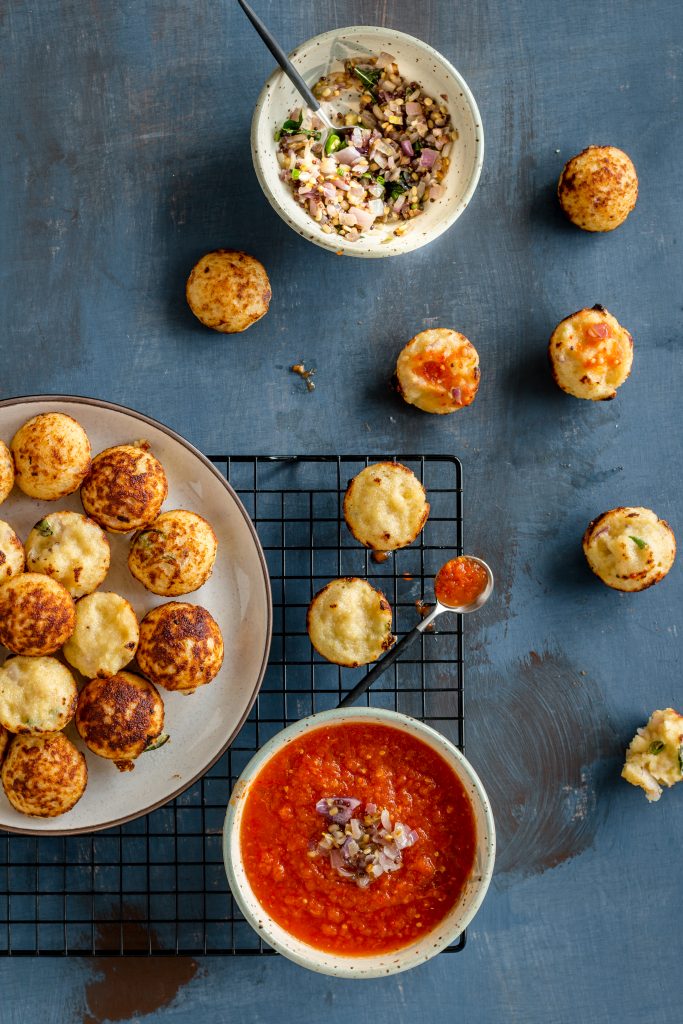 What I present here, is a variation to the Paniyaram using rava and can be prepared instantly without fermentation process, thus making it the best option for the busy mornings. The version which I present here is a spicy one and served with a simple Tomato chutney which can be prepared only with 2 ingredients. There is a sweet version of this instant dumplings and I love to document the same in my space, some time.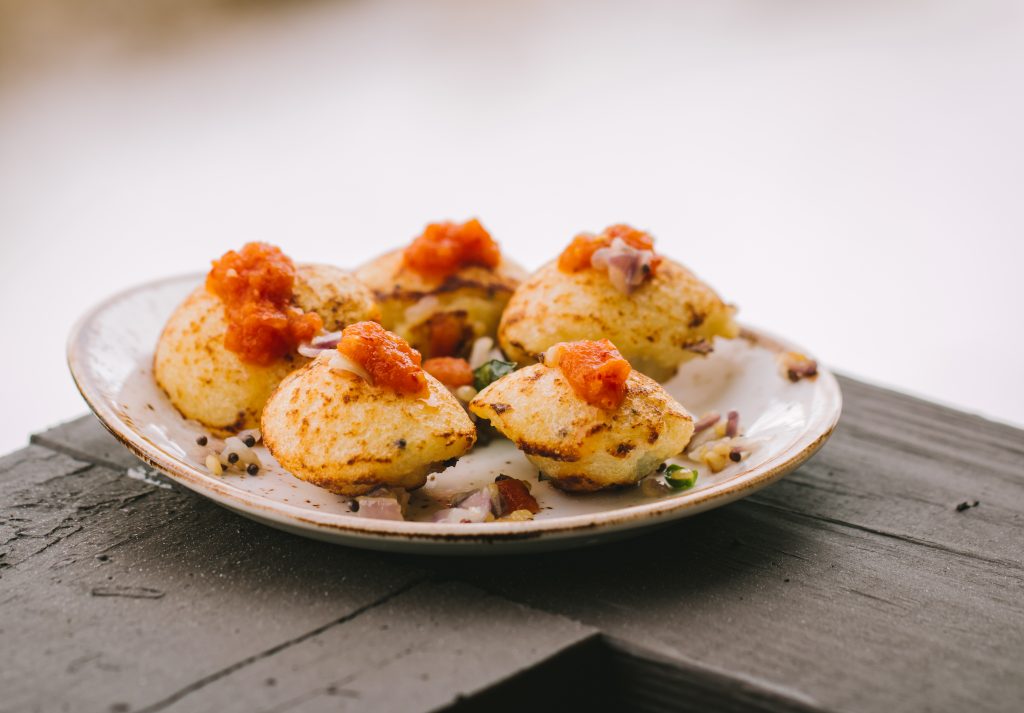 Ingredients:
Ingredients are mentioned for a cup of rava.
1 cup Fine Roasted Rava

½ cup Thick Yogurt

½ teaspoon Baking Soda

1 Onion, finely chopped

5-6 Green Chilies, chopped finely

1 tablespoon Oil

½ teaspoon Mustard Seeds

½ teaspoon Urad Dal

Handful of Curry Leaves, chopped

Salt, to taste

Water, as required
Method:
Choose roasted

rava

. If not, dry roast

rava

over medium flame for about 4-5 minutes and set aside

In a bowl, whisk the yogurt. Add

rava

, baking soda and salt to the curd. Combine them well

In a small pan, heat oil. Once the oil is hot, add mustard seeds, curry leaves,

and

urad dal.

Let it splutter. Now add chopped onions and green chilies. Cook until the onions become translucent

Remove it from the flame and add the

tadka

to the

rava

– curd mixture

Combine them well

Heat non-stick

appe

pan over medium flame

Grease the

appe

pan holes with oil

Take a spoonful of batter and pour the batter into the

appe

pan

Drizzle oil on top of the batter

Let it cook on

medium flame for about 2-3 minutes

Flip the

paniyaram

and cook until both the sides of the

paniyaram

becomes brownish and the

paniyaram

is cooked completely

Serve

paniyarams

warmly with Tomato chutney as breakfast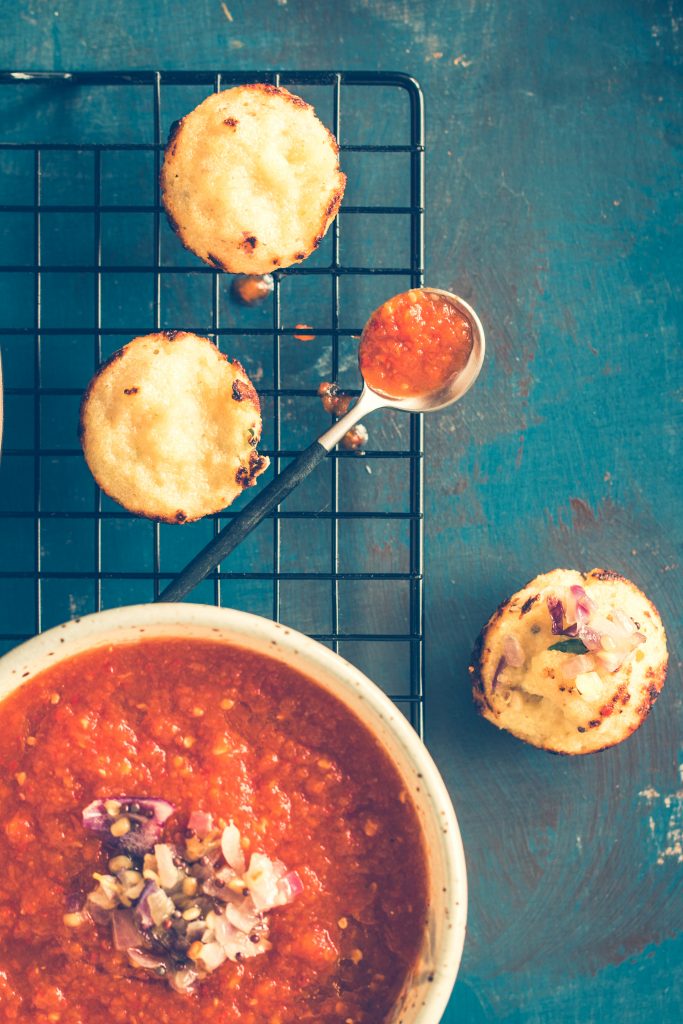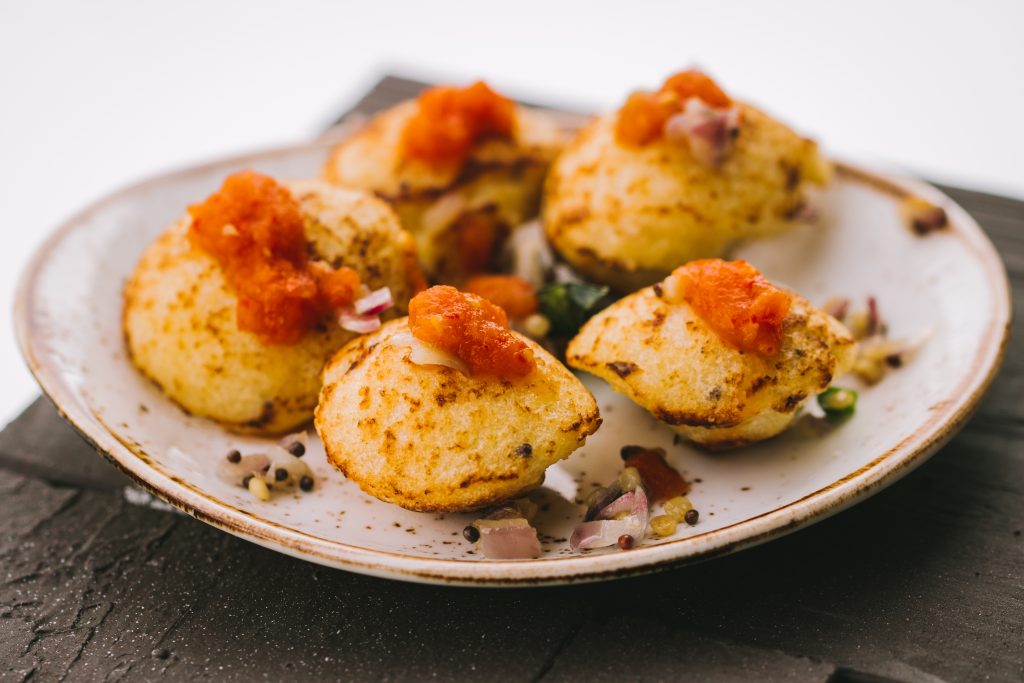 If you try the recipe, do let me know how they tasted in comments. If you like space, do like and follow my profile at here – Facebook, Google, Instagram
Thanks,
Karthi