Mini Lemon Sugar Bundt Cakes

Mini Lemon Sugar Bundt Cakes – Delicious cakes with the aroma of lemon baked to perfection in mini bundt pans with the common ingredients available in the pantry and finally topped with the zesty lemon sugar! Every single bite is a doorway to happiness!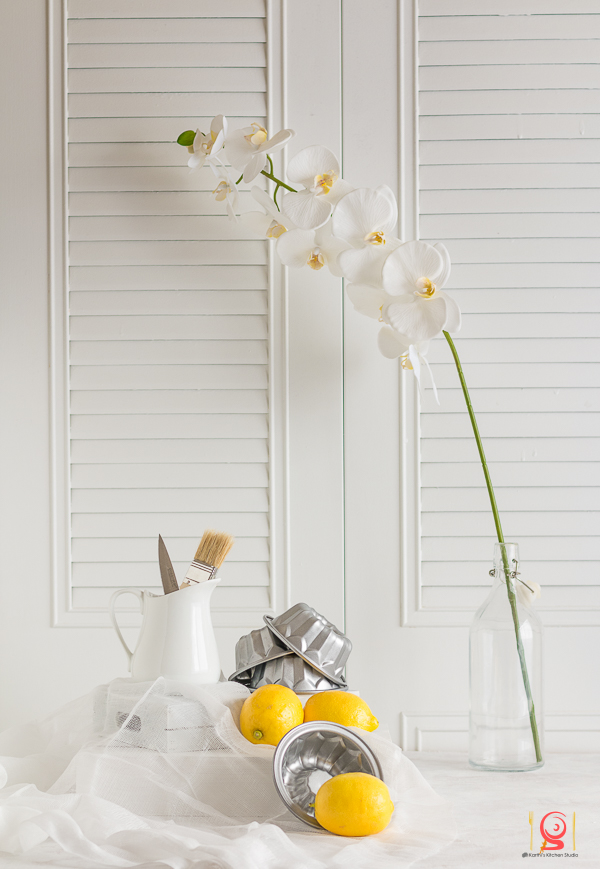 "Cake is happiness! If you know the way of the cake, you know the way of happiness! If you have a cake in front of you, you should not look any further for joy!"
I second that. I am so fond of cakes from my childhood. Name it as cake, I would eat with bright eyes, happy heart and with a broad smile. Cakes were a costly affair during my childhood. I remember, our family had a week ritual of serving jam cake and samosas as a snack on Friday evening to welcome weekend. And we had our share – one cake per person, strictly. Grandma used to always bring us a box of assorted cakes from the only famous shop in our town – The Bombay store near to bus stand. I love cakes in any form – fluffy, moist, sugary, savory, creamy and soft. Who wouldn't love cakes? Every slice of cake is a doorway to happiness. Each bite opens up senses and satisfies the soul. Once I moved to Chennai for a job after graduation, I treated myself with a slice of rich chocolaty Black forest cake for every small success I had. I wish to go back to those days of eating cake without the thought of sugar, calories, gaining weight and butter in it. But now, whenever I have a cake, my mind is filled with thousands of questions about the butter in it, the calories I would gain, the amount of exercise I have to do to melt that accumulated fat and sweating out it in the gym. How great would it be, if I wouldn't gain weight or accumulate fat on eating cake?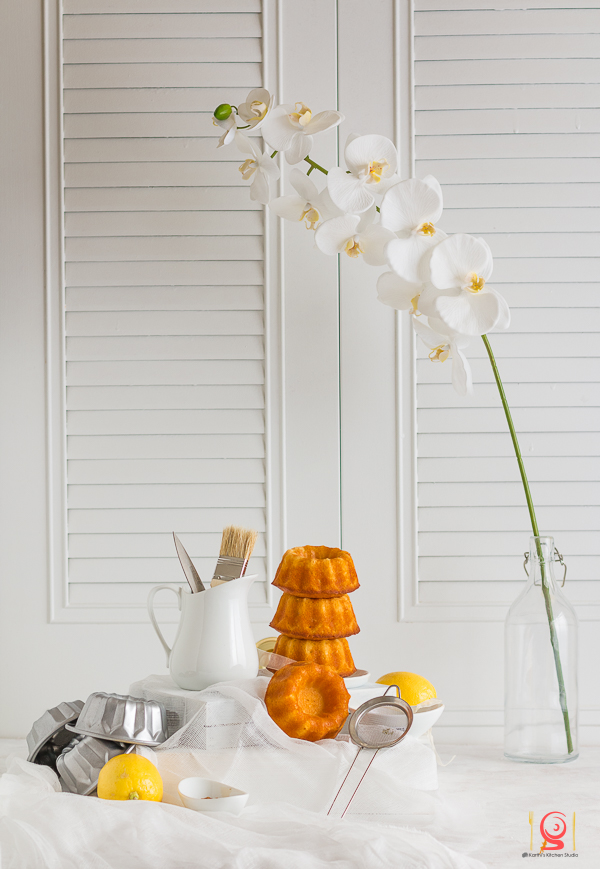 Baking a cake is as therapeutic as eating a cake. Thanks to the oven available in the apartments here. Back home, the oven is a costly equipment and most of our moms are not used to the oven as they are with gas stove for their daily needs. Hence, no one bakes at home. Cakes by default are store bought. And muffins are a foreign dish which will be available only in certain bakery shops. Once moved to the US, I have started baking and I love it. And I mean it. Initially, I found it hard to bake a perfect cake but then, with trial and errors, I learned the art of baking. Choosing ingredients, measuring it in the right proportion, stirring together and baking at perfect temperature is such a therapeutic way. And watching the batter puff up to perfection through the oven glass is such a joy.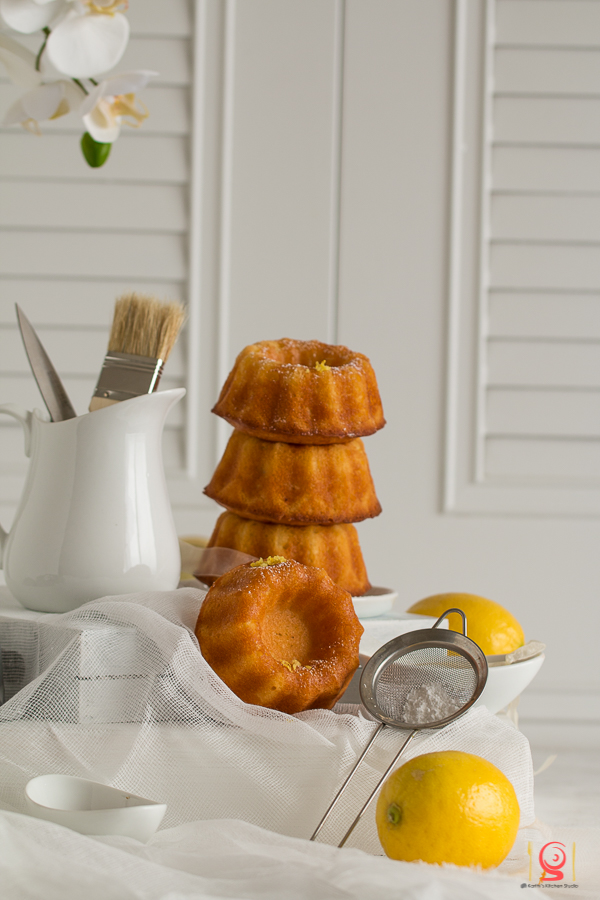 "If you wait for a cake to be given to you so you will be happy- then you will be happy when someone gives you a cake. But if you bake one for yourself so you will be happy, you have found the way of happiness."
Yes, these days, I enjoy the process of preparation of cake rather than actual cake. It has been such a pleasure. I found the way of happiness. Today is one such day, where my mind is overloaded and I needed a break, a therapy, a perfect massage would have been great but then, me being lazy, haven't blocked an appointment. I know what would take my mind off of chores and provide me needed a push to toast to another great week. And then it happened. I baked this delicious mini bundt cakes. The aroma of lemon and vanilla in this simple yet classic bundt cakes took it to top notch. It's amazing when such delicious recipe comes from the simple ingredients available in the pantry. These mini bundt cakes are perfect to satisfy yourself with the lemon flavor and mildly sweet. The lemon flavor came out so beautifully and I could sense the aroma in every bite of the cake. I have adapted the recipe from the site – spicyicecream. I should say I loved it and the zesty sugar sprinkled on the top of the cake was scrumptious.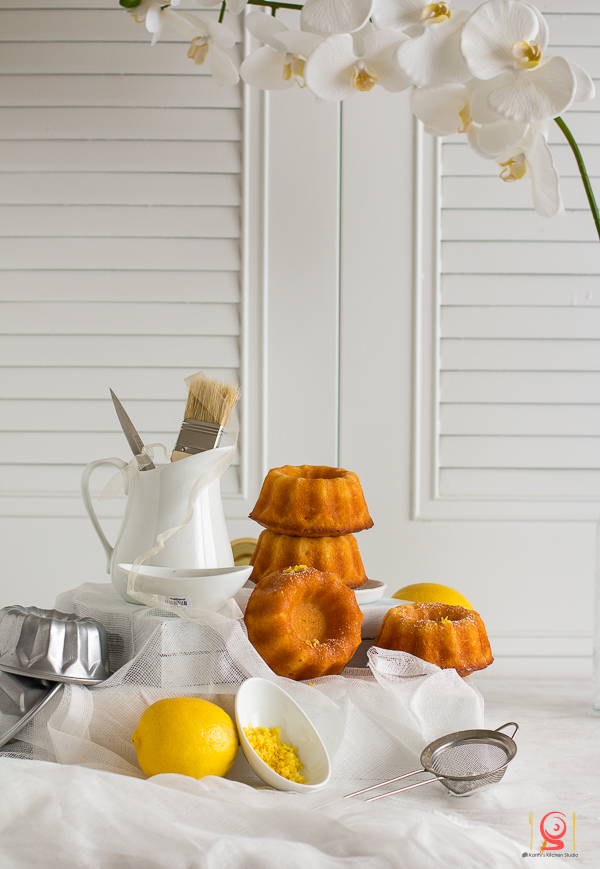 Ingredients:
1 ½ cups All Purpose Flour

½ teaspoon Baking Powder

¼ teaspoon Baking Soda

1 + ¼ stick Unsalted Butter, at room temperature

¾ cups Sugar

2 Eggs

1 teaspoon Vanilla Extract

Juice and Zest of 1 Lemon

1 cup Buttermilk

Zesty Lemon Sugar

1 cup Powdered Sugar

Zest of 1 Lemon
Method:
Preheat oven to 350 degrees. Grease the bundt pans generously with baking spray. I used mini bundt cake pans from Wilton.

In a large bowl, sift flour, baking soda, baking

powder

, and salt together. Combine them well.

In another bowl, combine butter and sugar. Beat them with a

hand

mixer until the sugar is dissolved in the butter and it becomes pale.

Now, add eggs one at a time and beat them well using a

mixer

.

Stir in the vanilla extract, lemon

juice

, and zest.

Add flour and buttermilk alternately in batches to the bowl and combine them well.

Now, scoop out the batter into the greased pan, smooth the top evenly with a spatula. Gently tap the pan to remove any air bubbles in the pan.

Bake the batter in the

oven

for about 30 minutes until the top layer in browned and the

toothpick

inserted in the center of the pan comes out clean.

Meanwhile, let's prepare zesty lemon sugar. In a small bowl, combine together sugar and zest of lemon.

Sprinkle lemon sugar on top of the bundt and serve warmly.
I prefer warm cakes with a perfect cup of chai.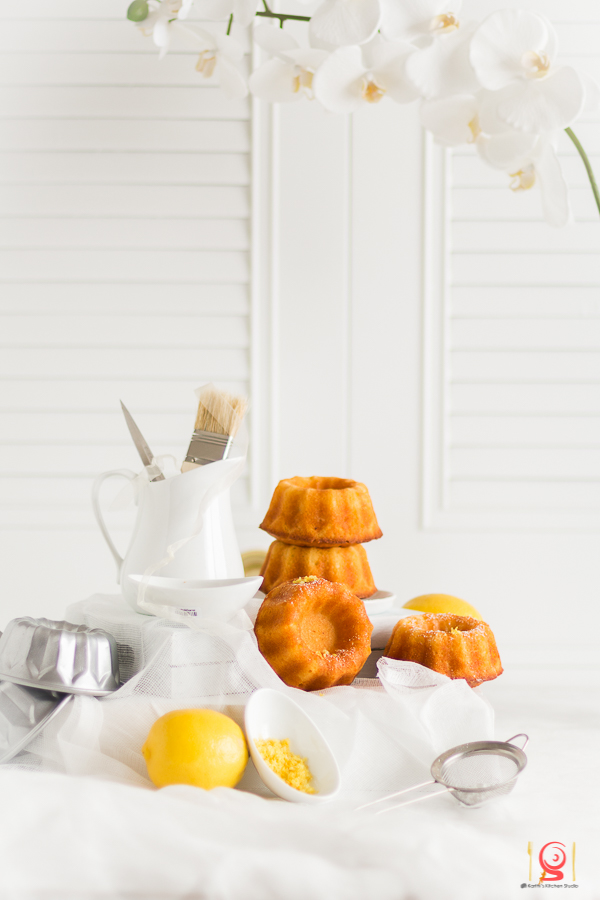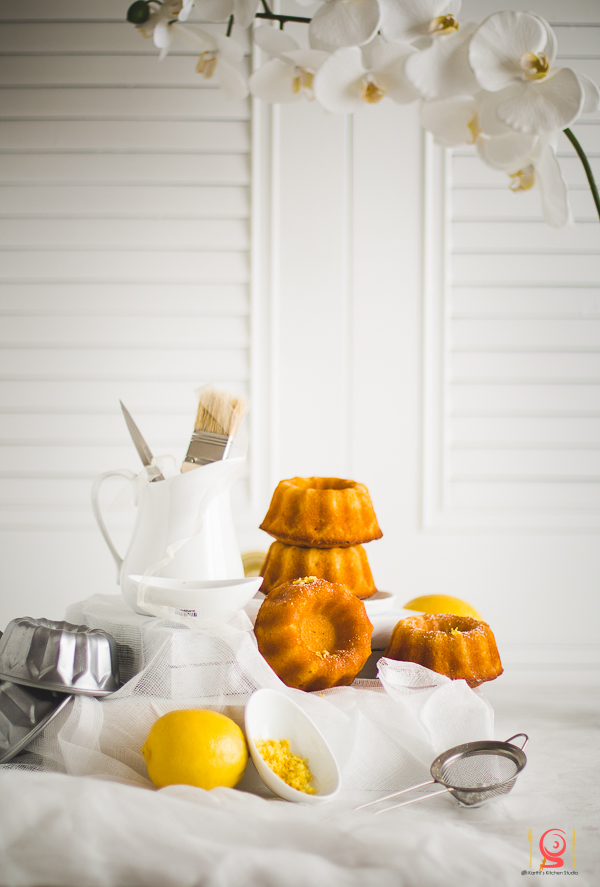 If you love cupcakes and enjoy baking, I do have a variety of cakes here – Vanilla Cupcakes, Semolina Cake With Bay Leaf Syrup, Blueberry Peach Greek Yogurt Cake and Moist Lemon Raspberry Muffins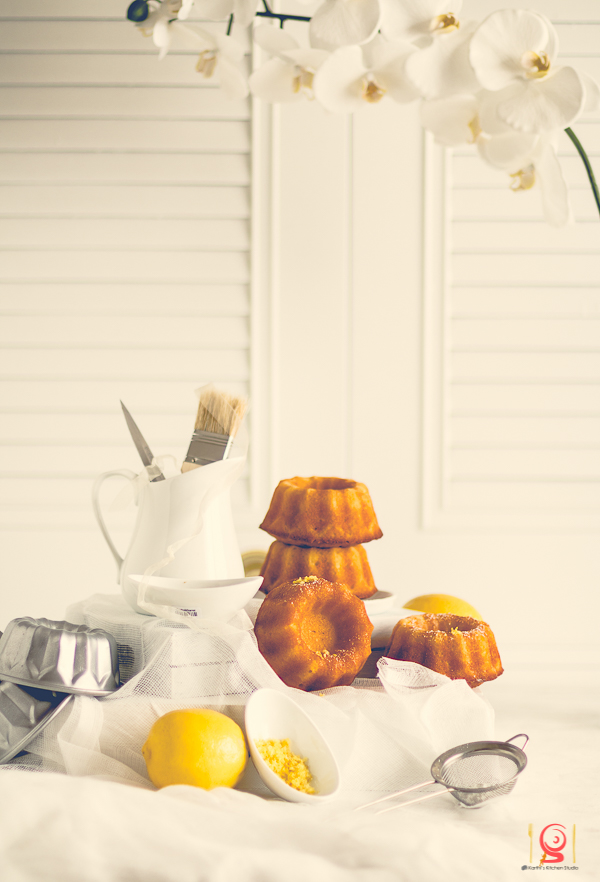 If you try the recipe, do let me know how they tasted in comments. If you like space, do like and follow my profile at here – Facebook, Google
Yours truly,
Karthi