Mint Coriander Pulao

Mint Coriander Pulao
Mint Coriander Pulao – Basmati rice cooked to perfection with Mint, coriander, and chilies; Flavorful simple one-pot meal and a perfect lunch box option.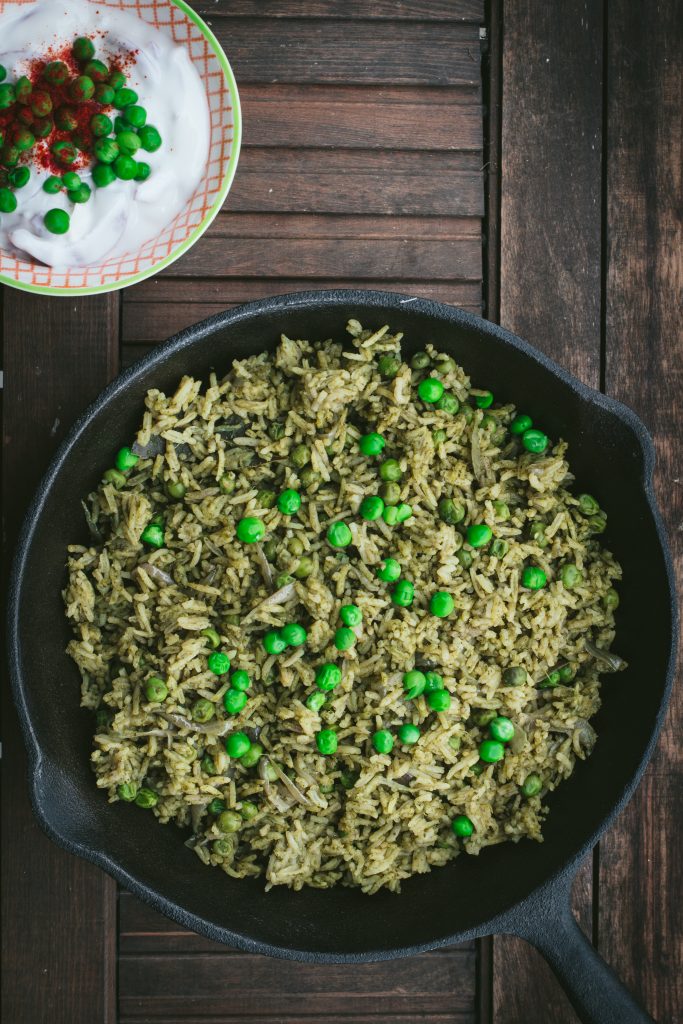 Hi there, Pulao and biryani's are my weakness. If you wanna be my friend, just bring me a plate of delicious biryani. Yes, I mean it. Being South Indian, I am no exception from others. I love biryani and pulao, not only for their taste but then it's also easy to prepare and the best option for busy days when I have very limited time to plan my meals but at the same time, I need a solid meal to fuel me. Today was one such day and I wanted to prepare a simple yet delicious recipe. When I searched my fridge, I could find coriander and mint leaves which were literally begging me to pick them up. All I could think in my mind is to prepare Mint Coriander Pulao.
I should say, my entire home was filled up with the aroma of mint and coriander. The lush green color was so appealing that I had a bowl of pulao for my breakfast too.
Here you go!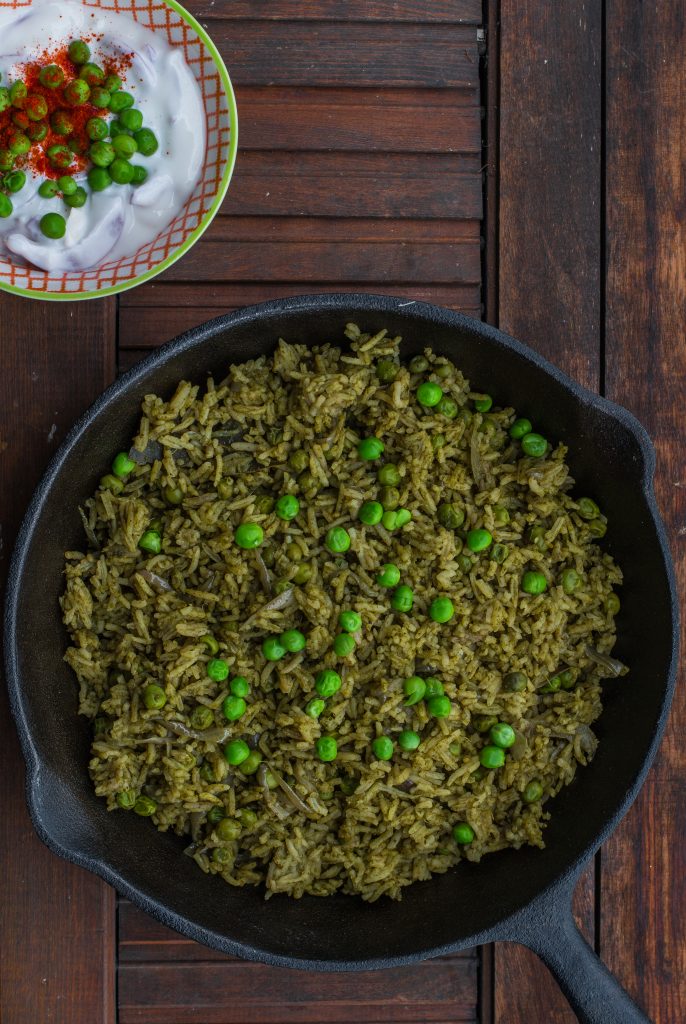 Ingredients:
2 cups Basmati Rice

1 Onion, chopped

½ cup Coriander Leaves

½ cup Mint Leaves

5 Garlic Cloves

1 tablespoon Grated Ginger

4 Green Chilies (adjust according to your spiciness)

1 tablespoon Ghee/Clarified Butter

1 Bay leaf

2 Cloves

1 inch Cinnamon Stick

3 cups Water

Salt, as required
Method:
Wash basmati rice with water twice and soak the rice in water for about 30 minutes

Wash mint leaves and coriander leaves

Grind mint leaves, coriander leaves, garlic, ginger and green chilies with required amount of water into a fine smooth paste

Heat a saucepan over medium flame. Add Ghee

Once the ghee melts, add bay leaf, cinnamon stick,

and

cloves

Add chopped onions and saute until it becomes translucent

Now,

add

the grounded paste and saute until the raw smell goes off. Cook until oil leaves on the sides of the pot

Drain water from the rice completely

Combine soaked rice to the paste and give them a stir

Add the mentioned amount of water and bring it to boil in high flame

Once it starts boiling, reduce the flame to low and cook with the lid covered until the water is absorbed and rice is cooked properly

Remove from the flame

Serve Mint Coriander Pulao with raita of your choice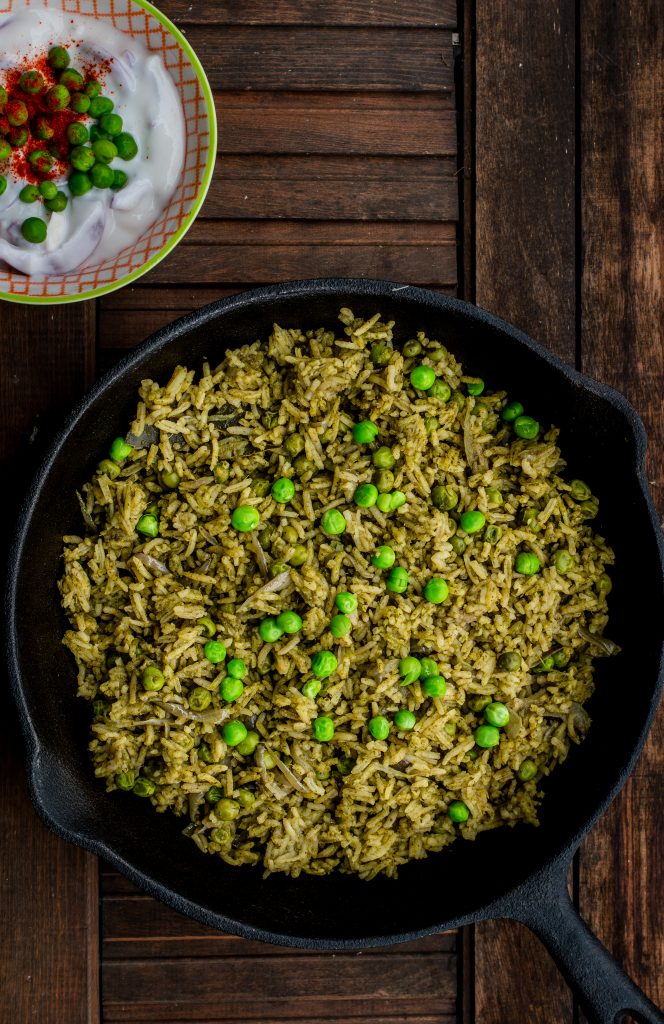 If you are looking for other one-pot meals, then do check out these recipes here: Tomato Rice, Mango Rice, Modur Pulao and Soyachunks Peas Biryani
If you try the recipe, do let me know how they tasted in comments. If you like space, do like and follow my profile at here – Facebook, Google, Instagram
Thanks,
Karthi