Parotta – Vegatable Salna | How to prepare Flaky Parotta

Parotta – Vegetable Salna – Famous Street Food of Tamil Nadu – Flaky bread prepared with all purpose flour, a generous amount of butter and ghee. Served with Salna – curry prepared by cooking vegetables in coconut – poppy seeds paste and spices.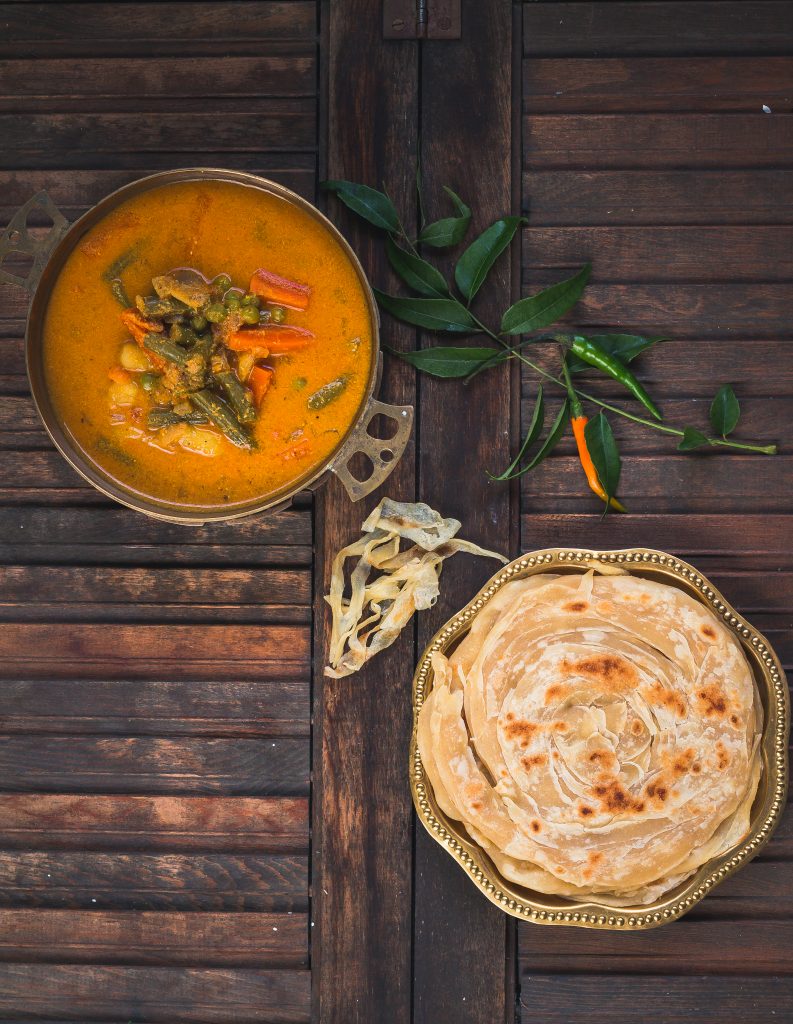 Yes, it is Parotta! Ask anyone from South of Tamil Nadu, they go gaga about their love for parotta. It's my foodie crush during my childhood days, I believe that's the same case for most of my friends and cousins. Our favorite street food is hands down – Parotta and Salna. Appa's favorite way of treating us (I should say economic way) is with parotta, salna and cauliflower pakora from the street corner shop. Yes, from the street corner shop! And it tastes utterly butterly delicious and each slice of parotta dipped in a generous amount of salna is a pure bliss. I still remember how I and my brothers used to reserve the last parotta. Good old days! I have tasted parotta, then, at different restaurants – famous, authentic places but then nothing could beat the taste of parottas which Appa used to buy for us. Back home, I used to eat parotta at least once in a month. Since then I moved to States, I was craving for parottas and occasionally I used to buy frozen parottas. Every time, I buy frozen parottas, I couldn't convince myself to eat it and it lies in my freezer untouched. Poor Parottas!
Last week, I and Amma watched the cookery program in one of the Tamil Channels. The show is hosted by the Chef Venkatesh Bhat. He explained the procedure to prepare the famous street food – Vegetable Salna. That's it! I knew by my heart that I am gonna prepare Parotta this weekend. The hunt for the perfect recipe of parotta started. Every time, I made chapati for dinner, I kept aside a cup of flour to try parotta. And finally, I made the perfect flaky wheat parottas but then everyone suggested to prepare it with Maida/All purpose flour. Parottas are prepared using maida, lots of butter and ghee at home. But, remember, vanaspati is used for cost effectiveness in hotels.
Here goes the recipe. I didn't use an excessive amount of ghee/butter as mentioned in all the recipes across the net. Moreover, I used flour for dusting. If you need more flaky ones, then feel free to use ghee/butter generously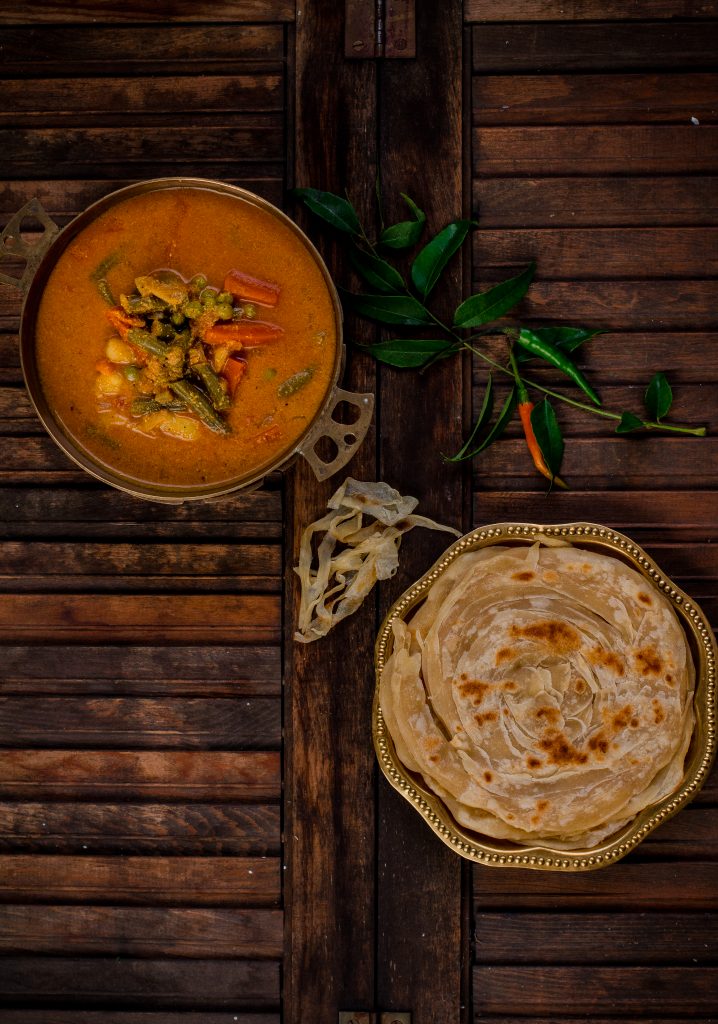 Parotta:
Ingredients:
4 cups All Purpose Flour/Maida

5 tablespoon Butter, at room temperature

¼ cup Ghee

¼ teaspoon Salt

Water required

Additional flour for dusting

Additional butter for greasing
Method
Bring butter to room temperature. Gently smash it with a spoon and make it as a paste.

In a large bowl, add flour,

salt

, and butter. Combine them well.

Add water and ghee little by little and knead them together into a dough. The dough should be moist and bring them together like a ball without any cracks.

Cover it with a moist paper

towel

/cloth and keep it aside for about 30 minutes

Take a tomato sized ball of dough. The size of the ball should be bigger than the one for

chapati

.
​​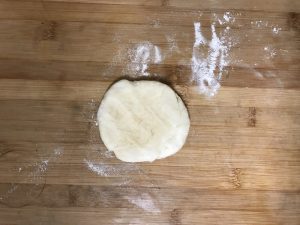 Dust the rolling surface with a

generous

amount of flour. Roll the ball into a thin disc using a rolling pin. Feel free to roll into

thinner

disc as much as possible. Ensure they should not break or tear down when you lift.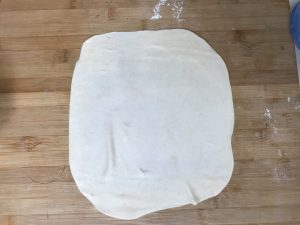 Brush the dough with the butter. Using a knife, cut them into thin strips.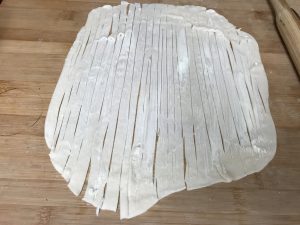 Roll the strips into a cylindrical shape.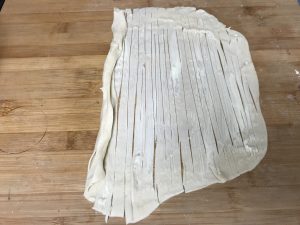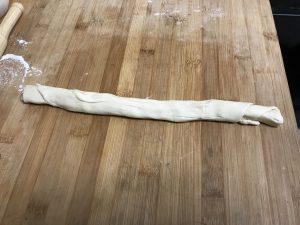 Roll the striped cylindrical dough into

small discs

. Grease them with ghee and place it in a greased plate. Grease the ends with Ghee.
​​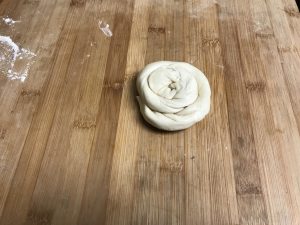 Repeat the same for the remaining dough.

Heat a

Tawa

. Once the

tawa

is hot, gently press a disc with hands into

small circles

.
​​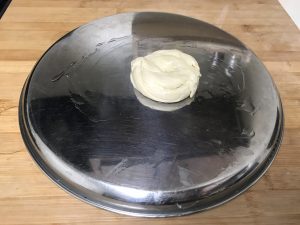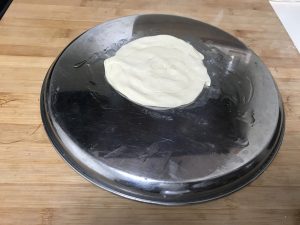 Cook them on the medium flame until both the sides become brownish and cooked well. Ensure to cook in medium flame.

Repeat the same for the remaining prepared discs.

Once the parottas are prepared, stack them and gently pat them on both the sides of the stack for that flaky parotta.
Vegetable Salna
Ingredients:
For grinding:
2 Star Anise

10 Pepper Corns

1 tablespoon Poppy Seeds

1 teaspoon Fennel Seeds

¼ cup Grated Coconut
For Salna:
1 tablespoon Cooking Oil

½ teaspoon Cumin Seeds

5 Green Chillies, Slit into halves

1 big Onion, chopped finely

1 teaspoon Ginger Garlic Paste

1 big Tomato, chopped finely

1 teaspoon Turmeric Powder

1 ½ teaspoon Red Chilly Powder

1 teaspoon Coriander Powder

2 cups Chopped Vegetables – Beans, Carrot, Peas, Potato, Cauliflower

Water, as required

Salt, as required
Method:
Pressure cook the chopped vegetables with a required amount of water for about 2 whistles.

Drain the water from the veggies once the pressure is released and keep it aside. I usually use the water in which the vegetables are cooked for later use to prepare curry.

Grind the items mentioned for grinding into a smooth paste with a

little

amount of water. Keep it aside.

In a Kadai, add oil and once the oil is hot, add cumin seeds and fennel seeds. Let it sizzle.

Add chopped onions and cook until it is translucent. Add ginger garlic paste and saute until the raw smell goes off.

Add chopped tomatoes and saute them until it is mushy.

Now, add turmeric powder, red

chili

powder

, and coriander powder. Combine them together. Add a tablespoon of water and cook them until the raw smell goes off and the spices are blended together.

Now add the grounded paste and saute them well. Add water (I used the water in which veggies are cooked) and cook for about 7-8 minutes with the lid covered.

Now, add the vegetables and salt. Cook with lid covered for about 5 minutes.

Remove from the flame and serve it

warm

with parotta.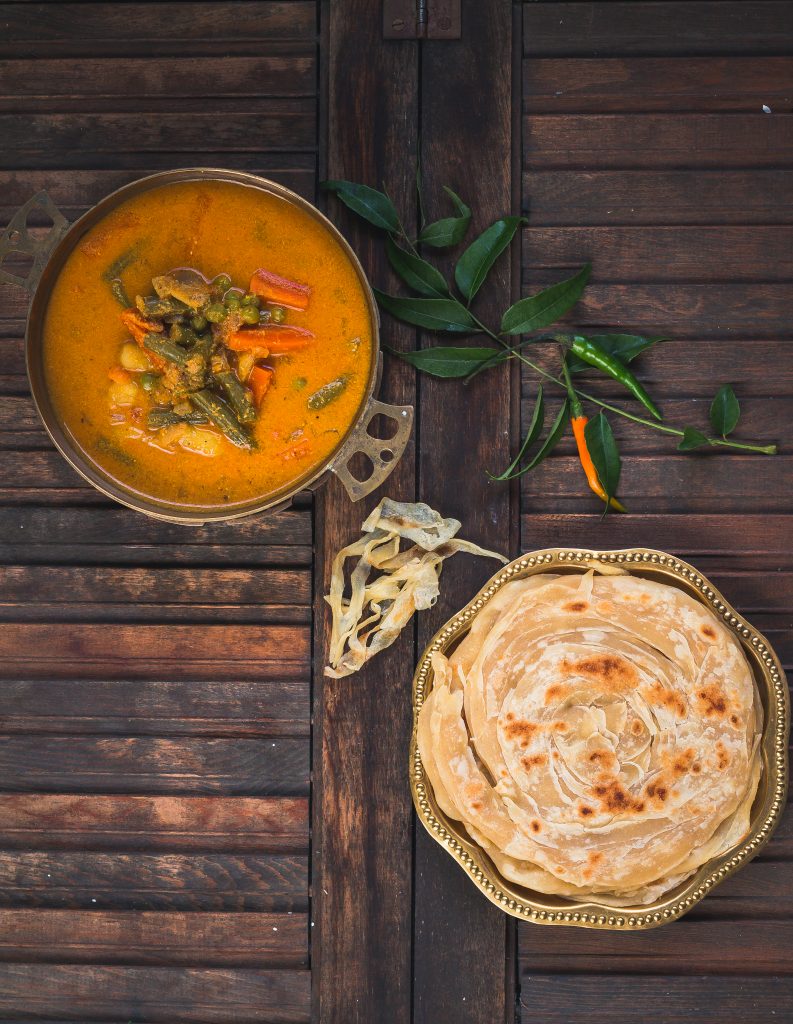 If you would love to know about my mad experiments, do subscribe for my website or connect with Facebook/Instagram.
Thanks,
Karthi