Paslied Brown Rice Pilaf

Parslied Brown Rice Pilaf – Brown rice with fresh Parsley and tangy lemon zest makes a wonderful combination. Pairs well with any curry or you can just have it as such.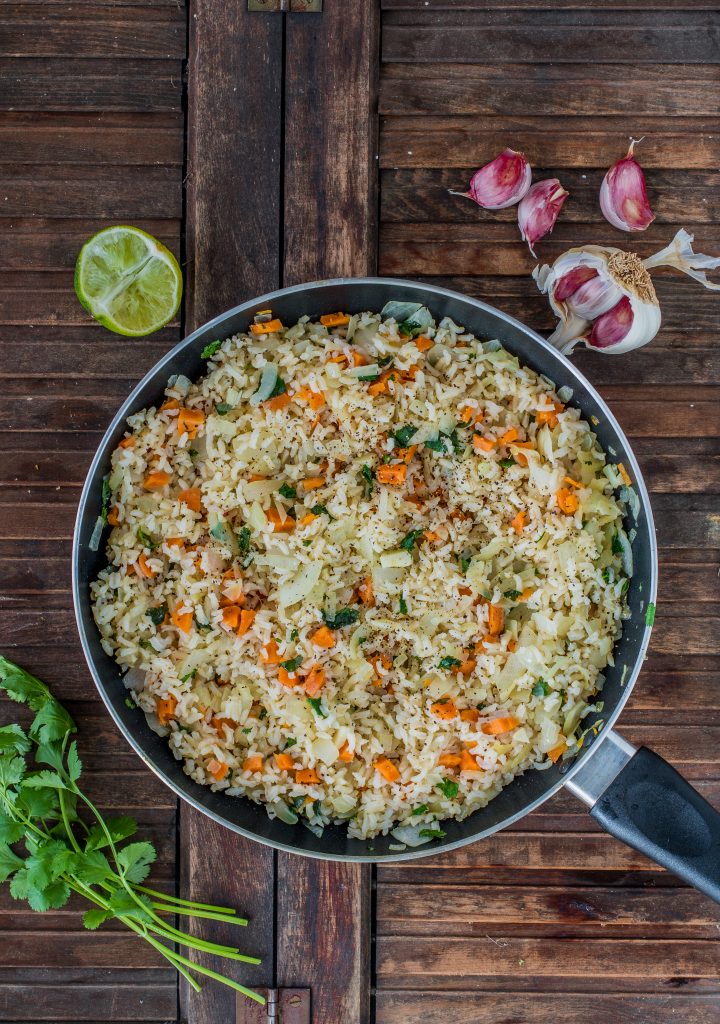 I love Cooking Light Magazine and I have subscribed by last year. I love their Detox meals and Plan Ahead Meals. I prepare from theirs for most of my weeknight dinners and sometimes, pack for lunch too. The day I packed brown rice pilaf for my lunch, my lunch mates were praising the aroma, loved the taste and appreciated its simplicity. And everyone wondered whether the brown rice could be so tasty – nutty with pleasant parsley with a citrus flavor. By then, I decided to post them on my blog so that it could help others and what not, you do can prepare those magazine foods right in your kitchen and have pilaf for your great grand meal.
One can prepare the same recipe with white rice too. But, Brown Rice is preferred as it reduces cancer risk and high in fiber, protein, and iron.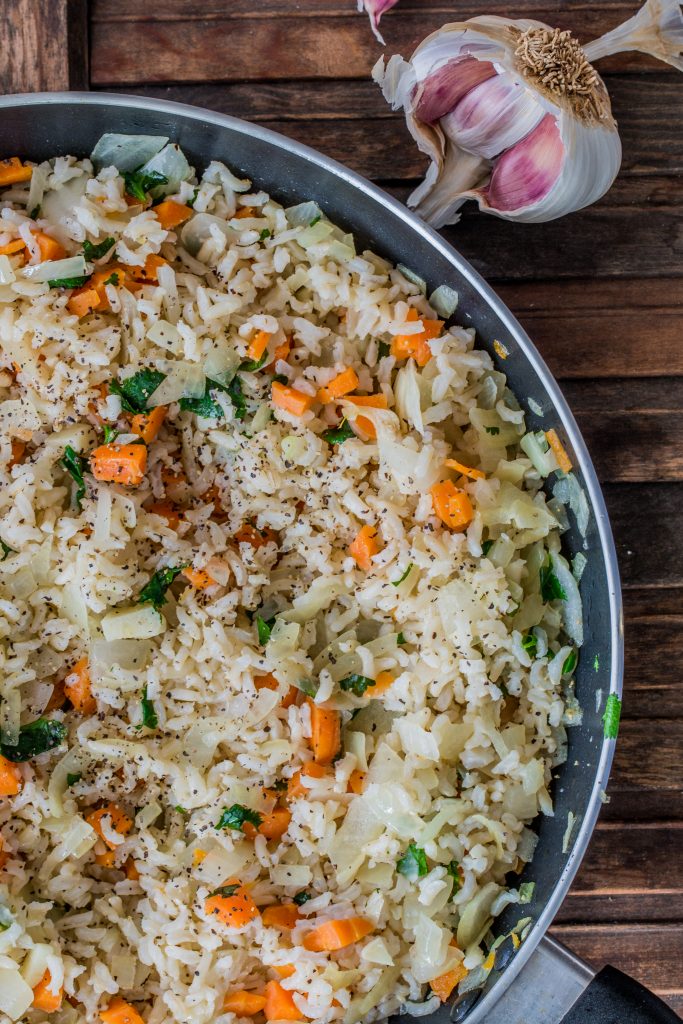 Recipe recreated from Cooking Light Magazine. If you couldn't find Parsley in your area, feel free to swap it with fresh Coriander Leaves
Ingredients:
½ cup Brown Rice

2 teaspoon Olive Oil

½ cup Yellow Onion, chopped

½ cup Carrot, chopped finely

2 teaspoon Minced Garlic

2 tablespoon Fresh Parsley, chopped

2 teaspoon Lemon Zest

1 cup Water

½ teaspoon Freshly Grounded Black Pepper

Salt, as required
Method:
Wash Brown rice thoroughly with water and soak with water for about 30 minutes

Drain the excess water

In a saucepan, add water and brown rice; bring it to boil over high flame

Reduce the flame and cook the rice with the lid covered, until the rice is cooked completely and water is absorbed. Remove from the flame once the rice is cooked

Fluff the rice with fork and spread it on the plate

Meanwhile, heat oil in a non-stick pan. Add chopped onions and carrot.

Cook until they become tender, stirring occasionally

Now add chopped garlic and saute for a minute

Remove from the flame. Now, stir in the chopped parsley, lemon rind, salt,

and

pepper

Adjust the amount of pepper and salt according to your desire

Combine the onion mixture with rice and combine them well

Serve the pilaf warmly with a curry of your choice
The leftovers can be stored for about 5 days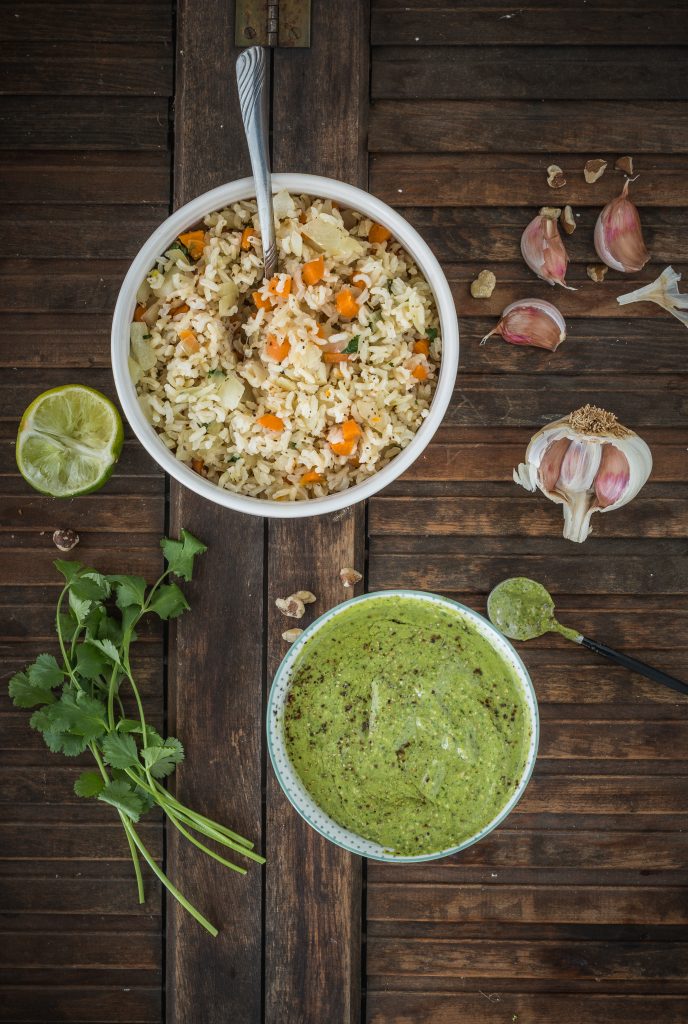 If you are looking for other one-pot meals, then do check out these recipes here: Tomato Rice, Mango Rice, Modur Pulao, Peas Pulao and Soyachunks Peas Biryani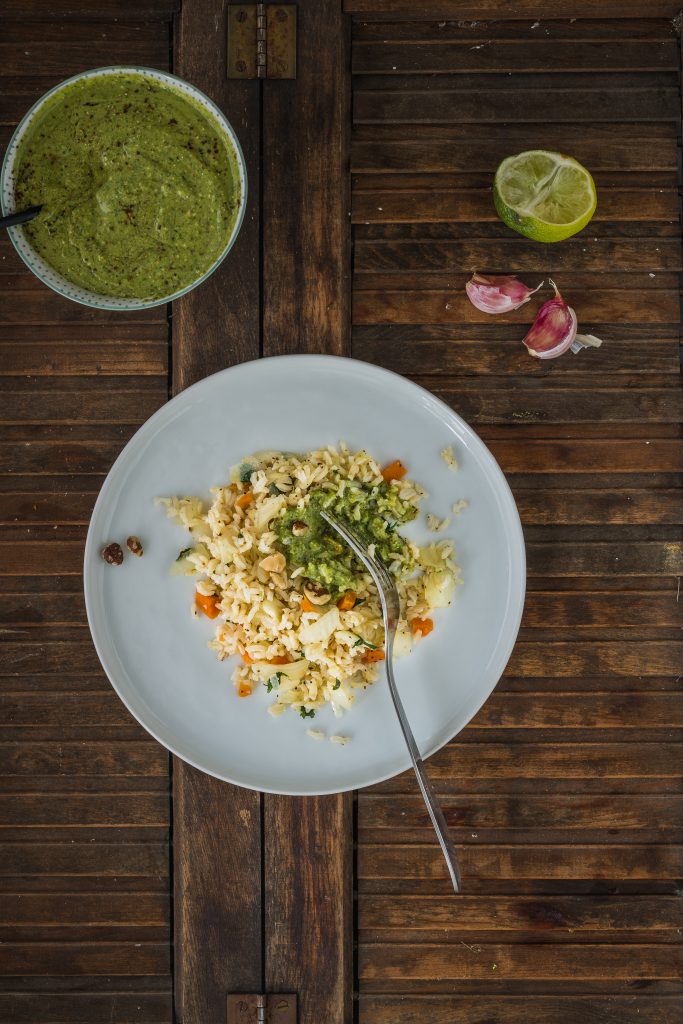 If you try the recipe, do let me know how they tasted in comments. If you like space, do like and follow my profile at here – Facebook, Google, Instagram
Thanks,
Karthi