Picklesburgh

Pittsburgh became Picklesburgh this Friday. The Robert Clemente Bridge is closed for the festival – Picklesburgh, a unique kind of festival native to Pittsburgh. The festival is conducted for two days – July 28 and 29 starting noon till 10 PM. The festival celebrates pickles which include a variety of pickles, pickled ice creams, fudge, lemonade, and beer. The festival is highlighted by a giant flying balloon named Heinz and designed as pickle by the artistic team which does design balloons for Disney.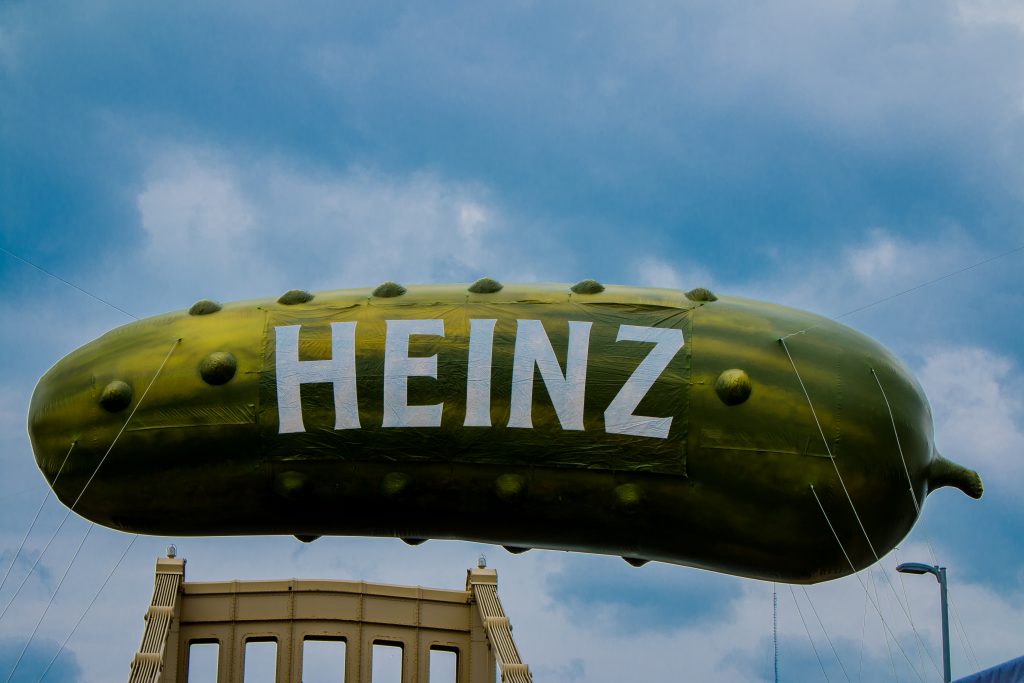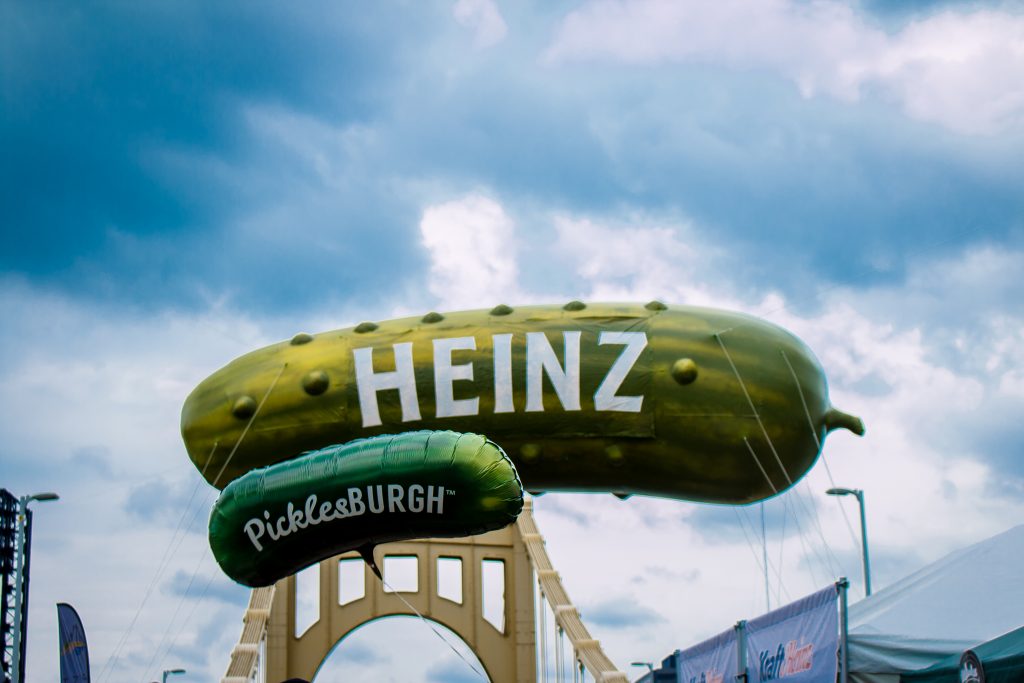 Being a foodie, how could I miss the event? We headed directly to the fest from office. And I should say it's worth visiting. The festival is for everyone from an ardent lover of pickles to rare pickle eaters. The festival is organized by the Downtown Pittsburgh and sponsored by giant vendors like Heinz and Kraft.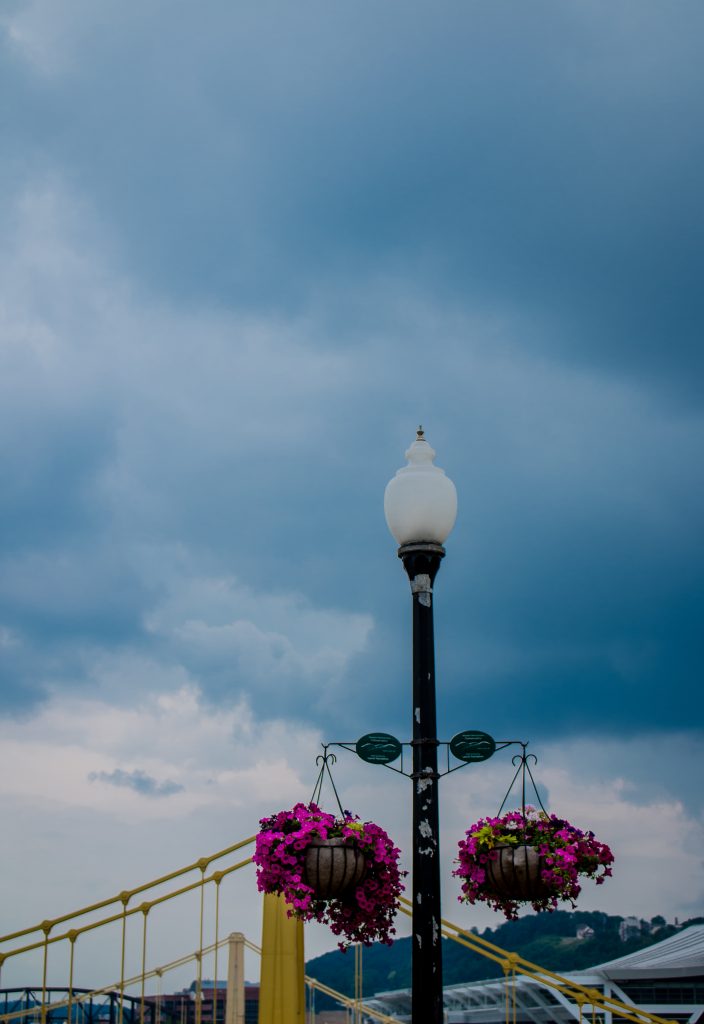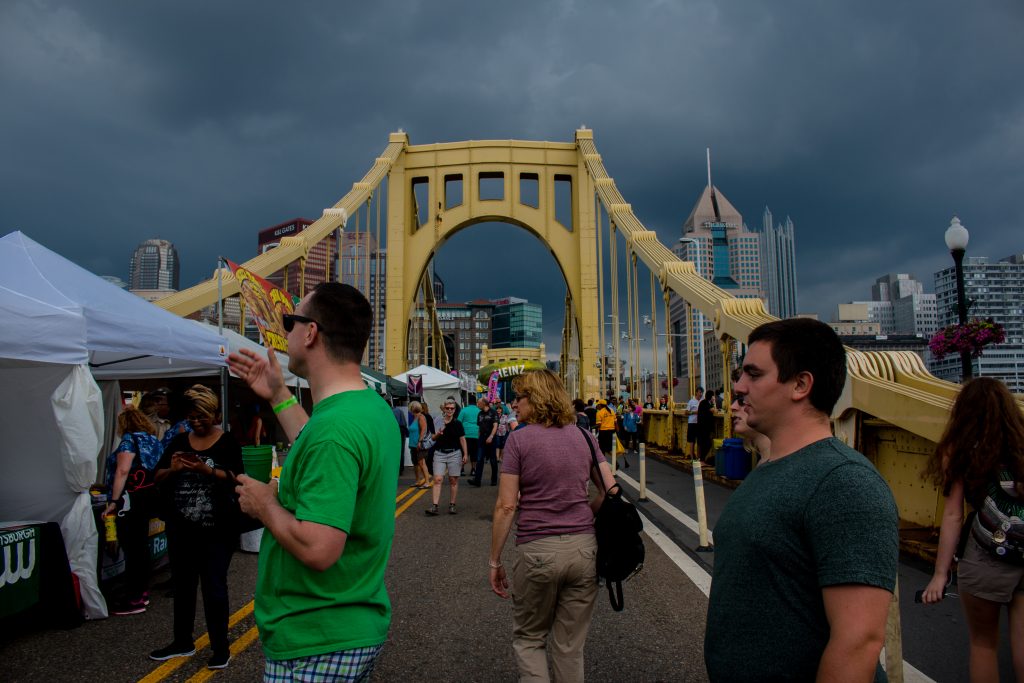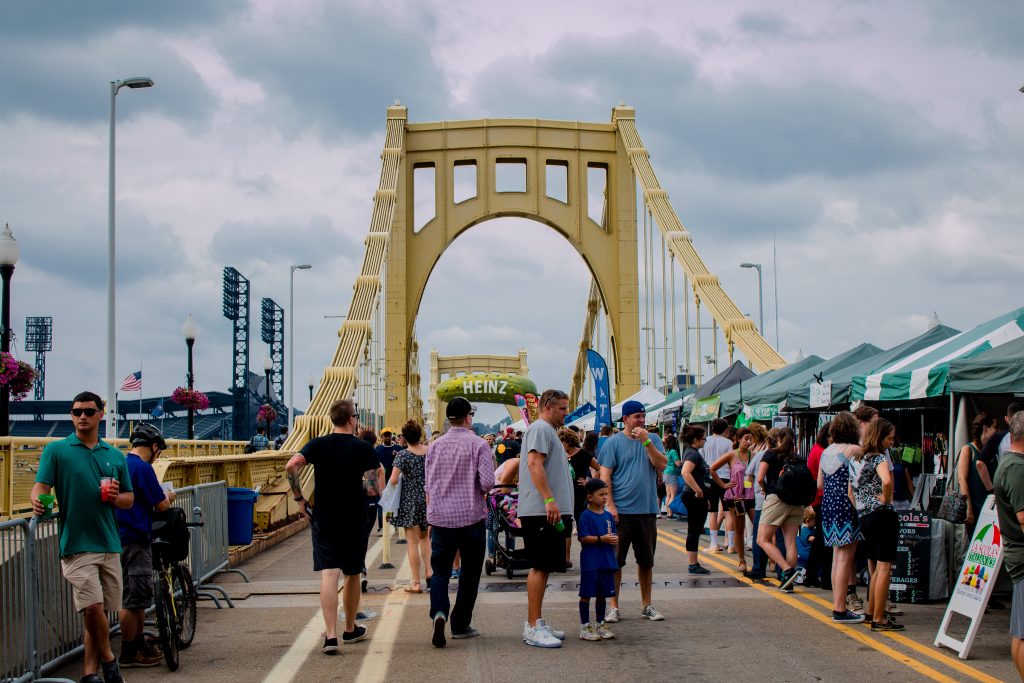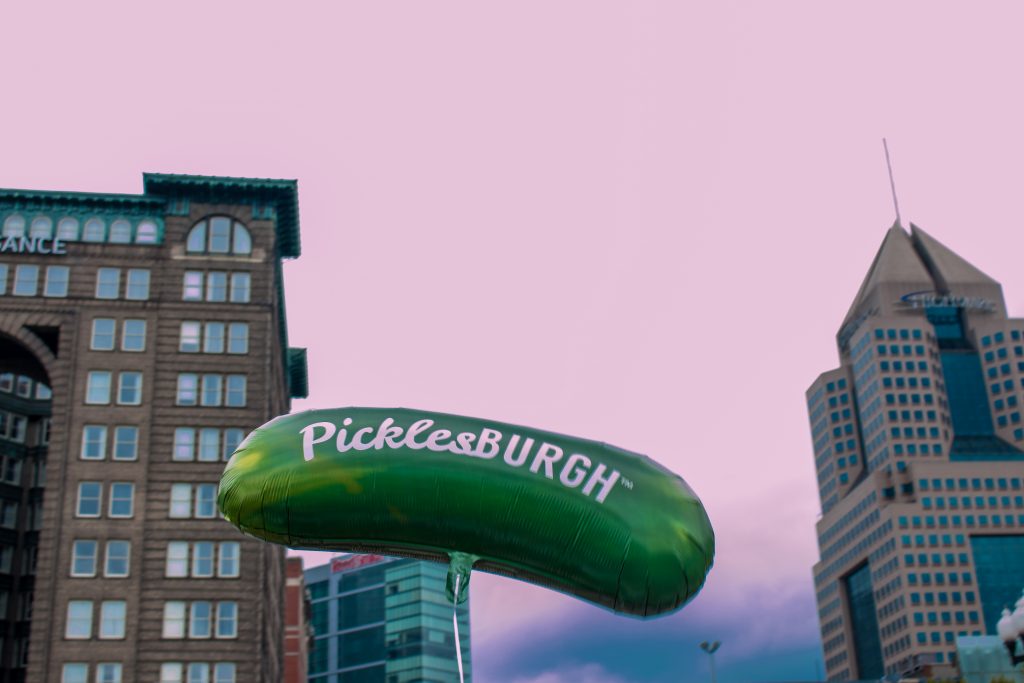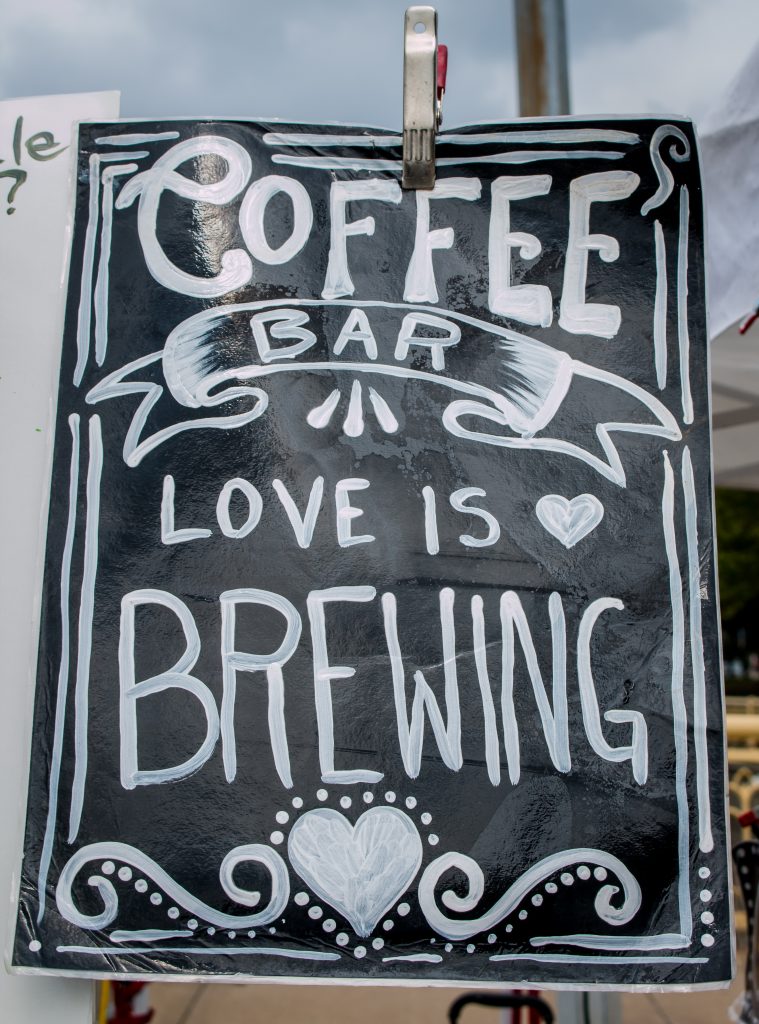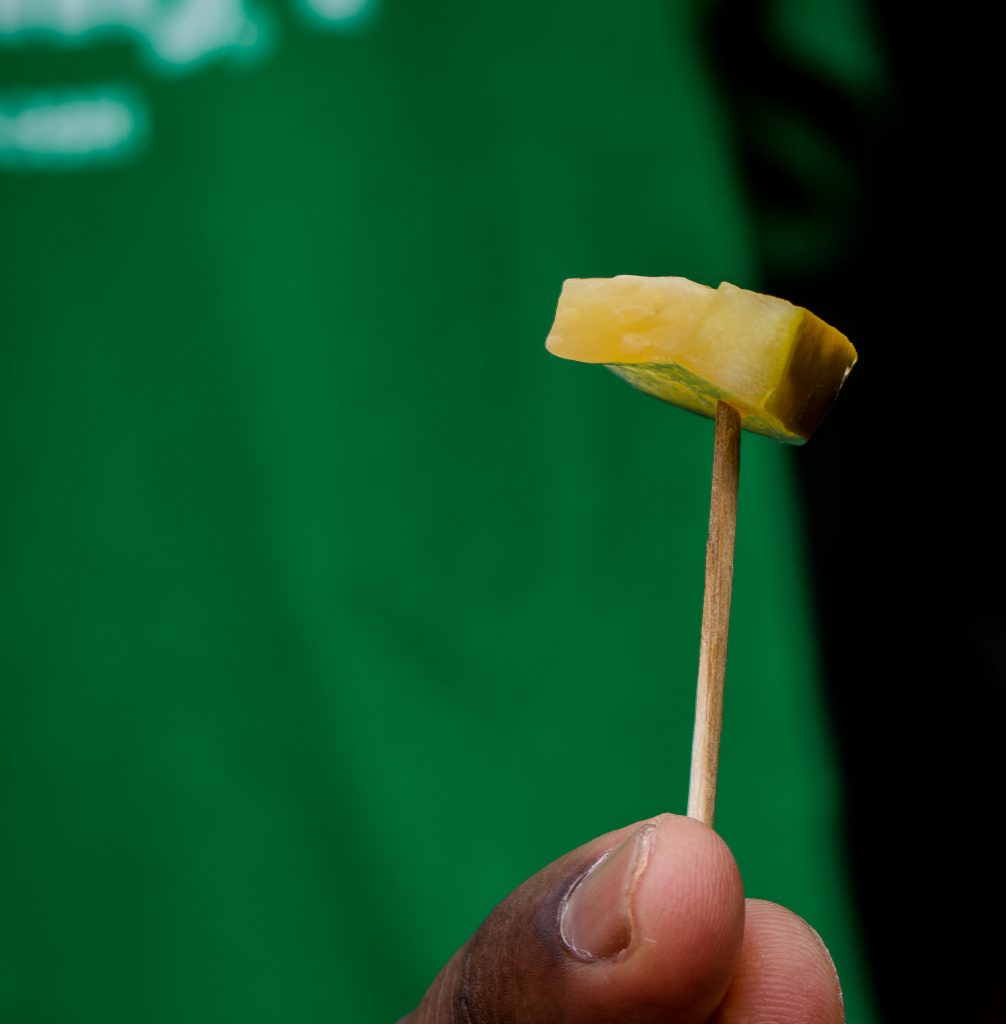 Pickle shaped balloons and T-shirts were sold in the front office. There were shops which sold a variety of homemade pickles and sugar-free jams. We tasted almost every flavor – Hot salsa, Extra hot pepper Salsa, pepper salsa, Orange Marmalade, Cherry jam, Apricot jam, Jalapeno jam, and sauces. Finally, after so much discussion, we decided to purchase a bottle of extra hot pepper salsa for $6. Isn't that great?
There were shops which sold a variety of spreads like cheddar jalapeno, onion & chive, heavenly horseradish, and garlic ranch. We bought a pack of cheddar jalapeno. There were also shops which sold pickle wrapped bacon, pickled chicken, pickled fries and pickled rice. We also tasted pickled ice creams. There were many flavors like Pickled Mango Sorbet, Pickled Dill Ice cream, Pickled Vanilla, and Chocolate. We settled to buy scoops of pickled dill ice cream after trying out every available flavor.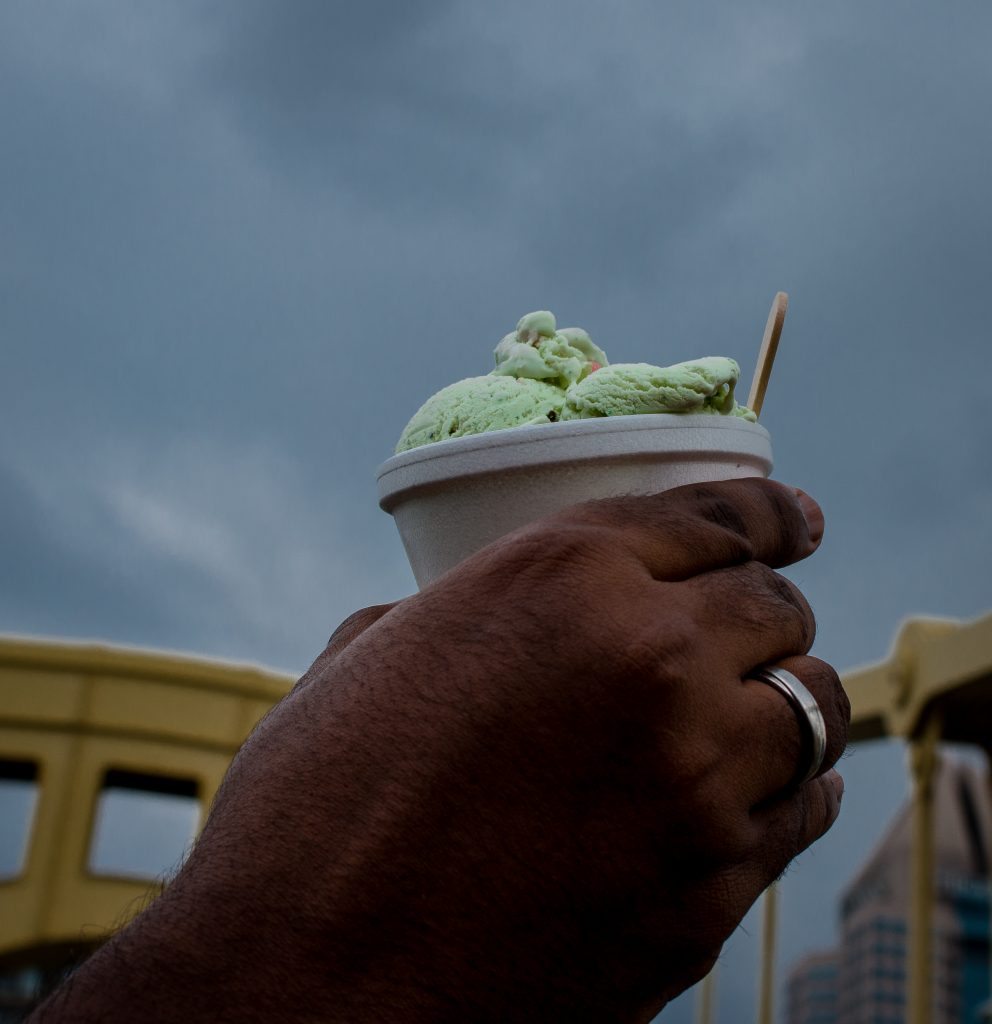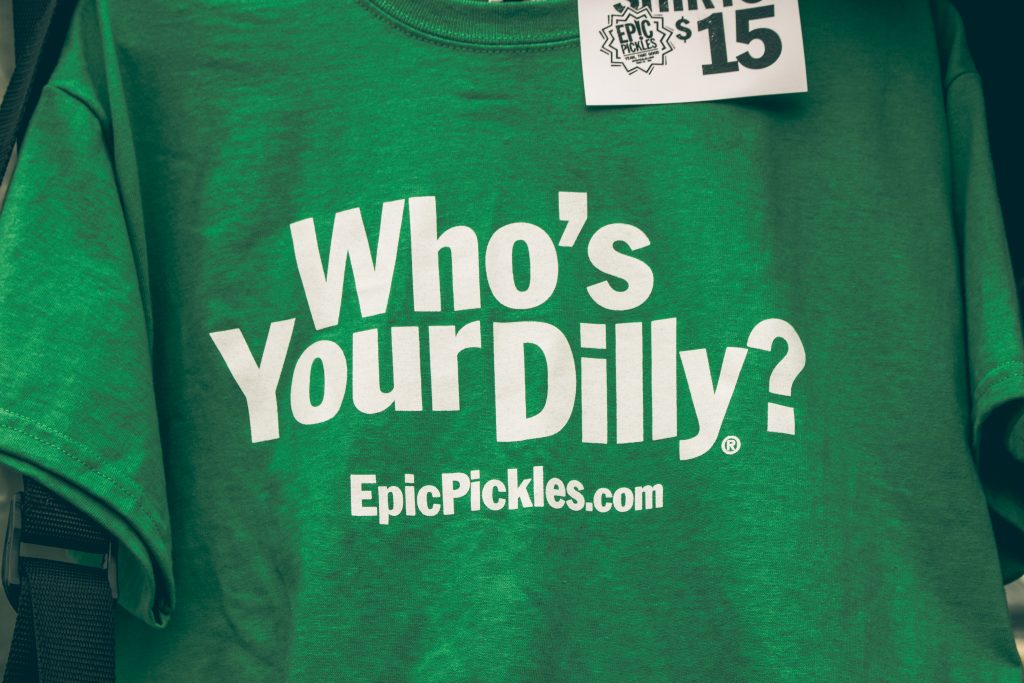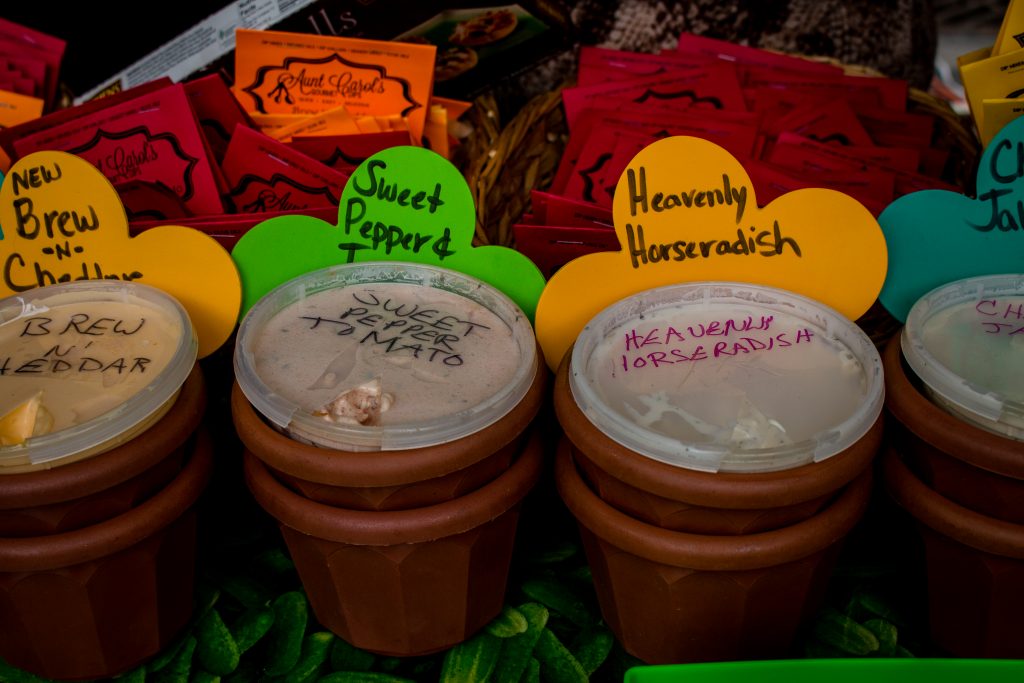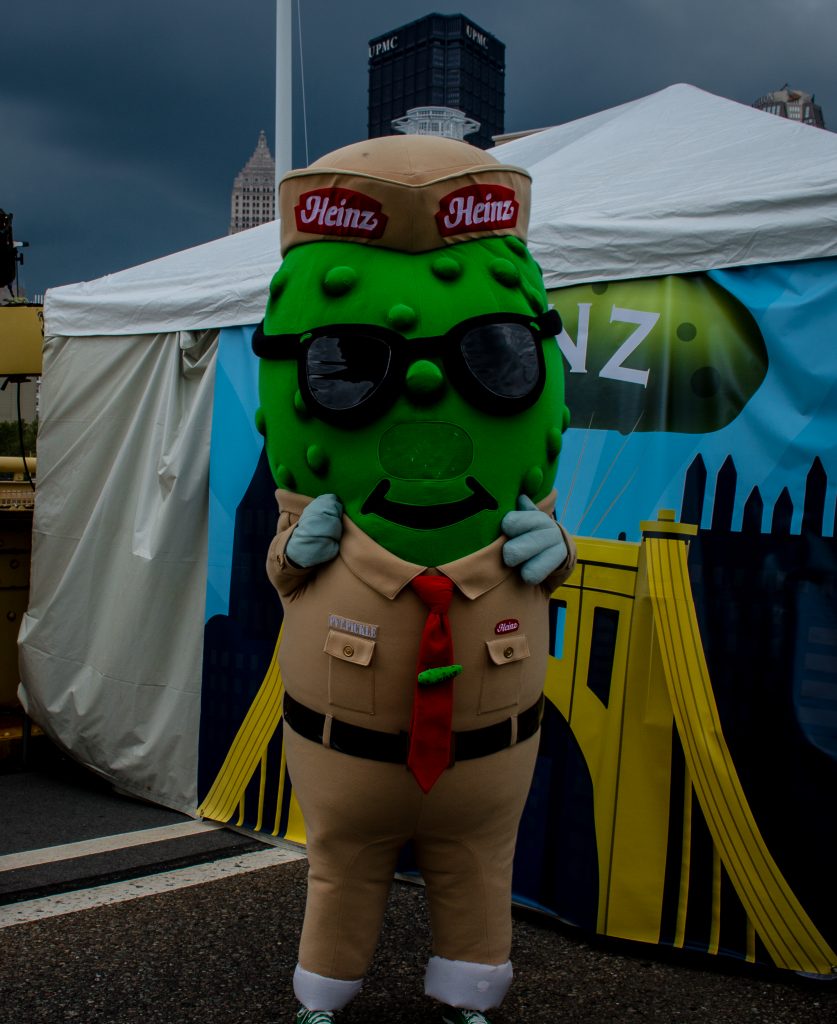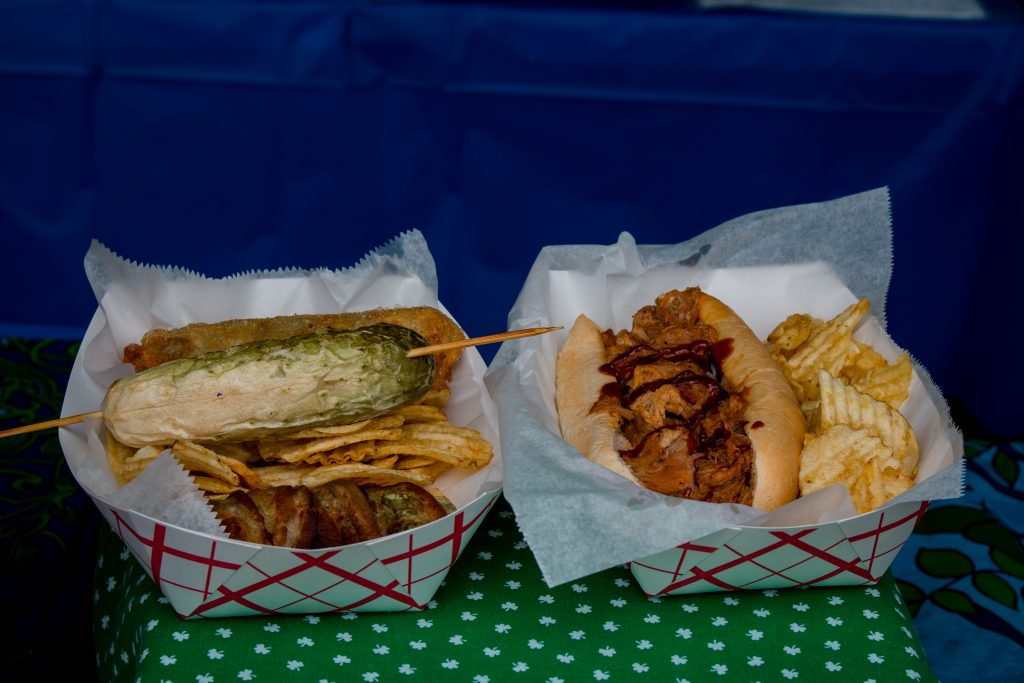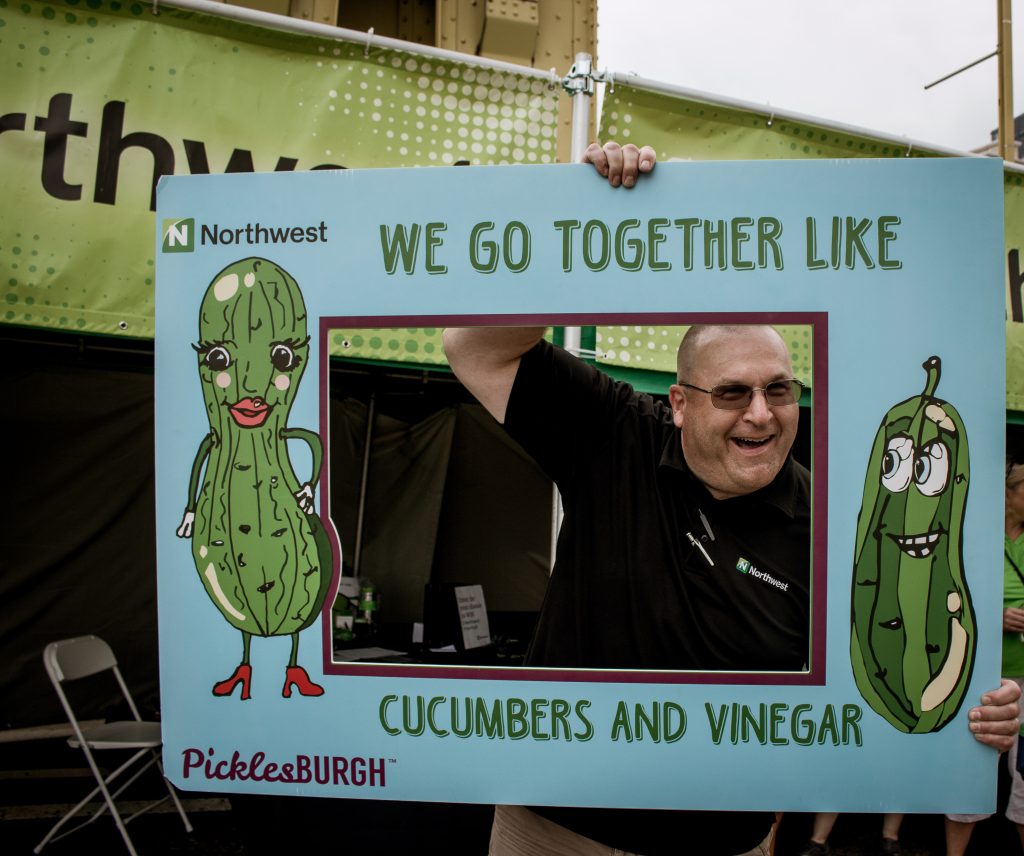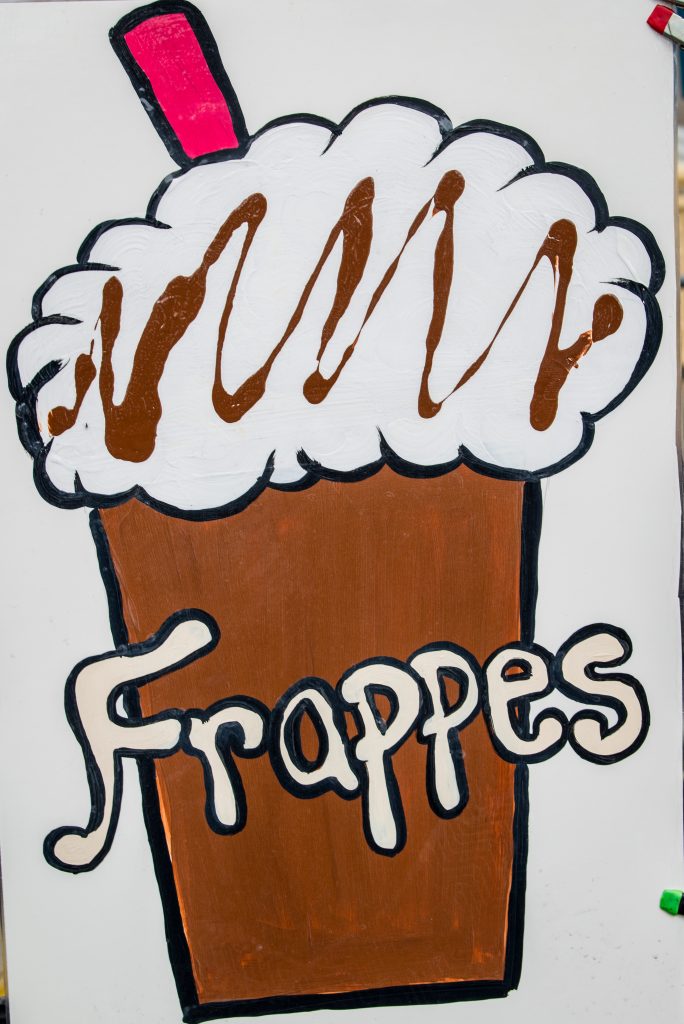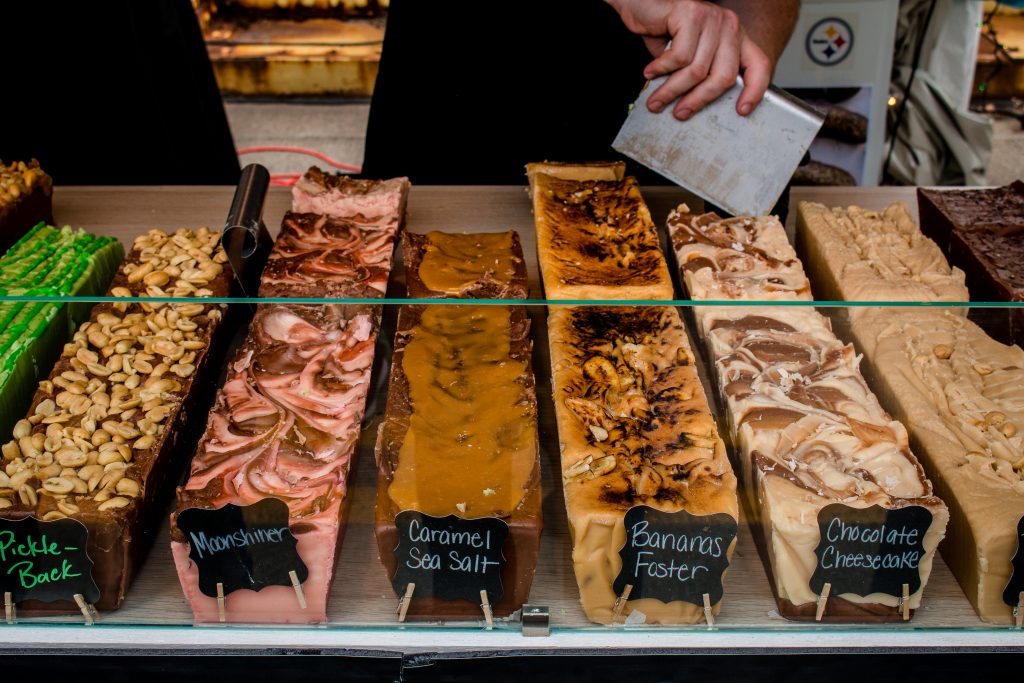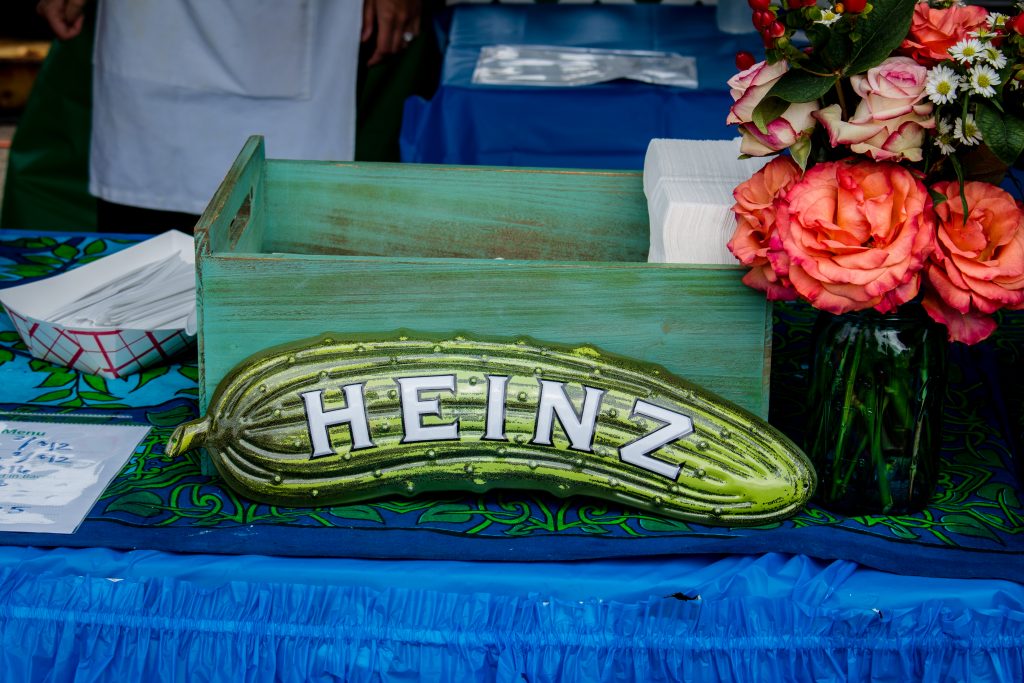 There was live music at the end of the bridge. You could take photos with pickle photo frames. We also tasted the pickled fudges and settled upon Pecan truffle. There were many flavors available like Mango cheesecake, Lime etc. The pickle pins were available for free for the visitors.
Farm to table Demos was arranged by The Post-gazette which demonstrates tips and tricks for canning and pickling by the experts and local vendors. All the foods sold were hand crafted by the local vendors and were exotic like pickled popcorns, pickled fries etc.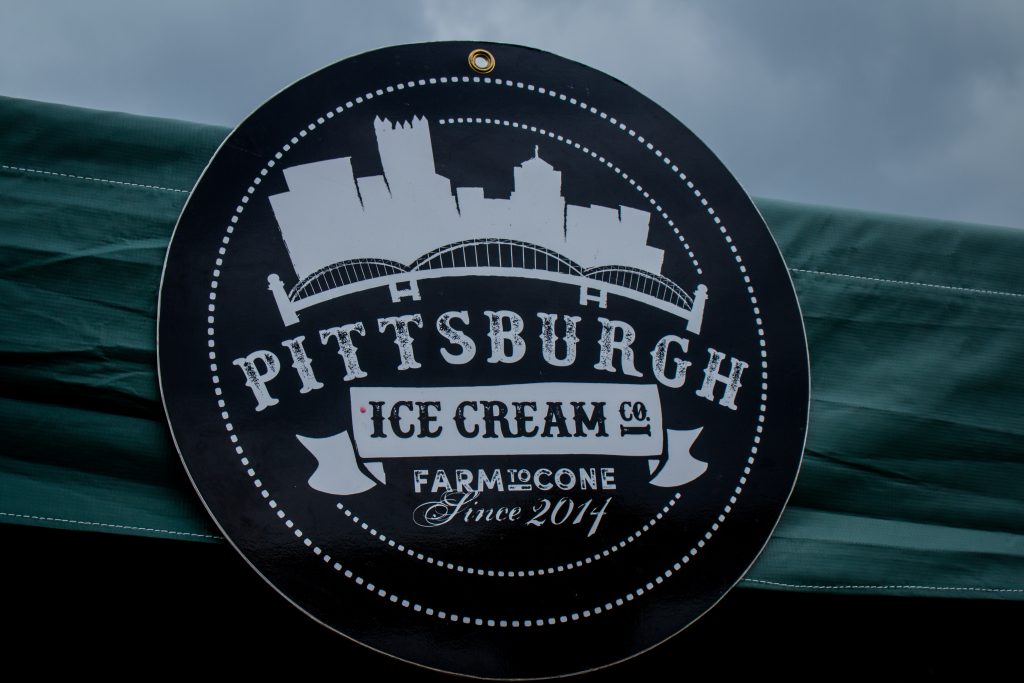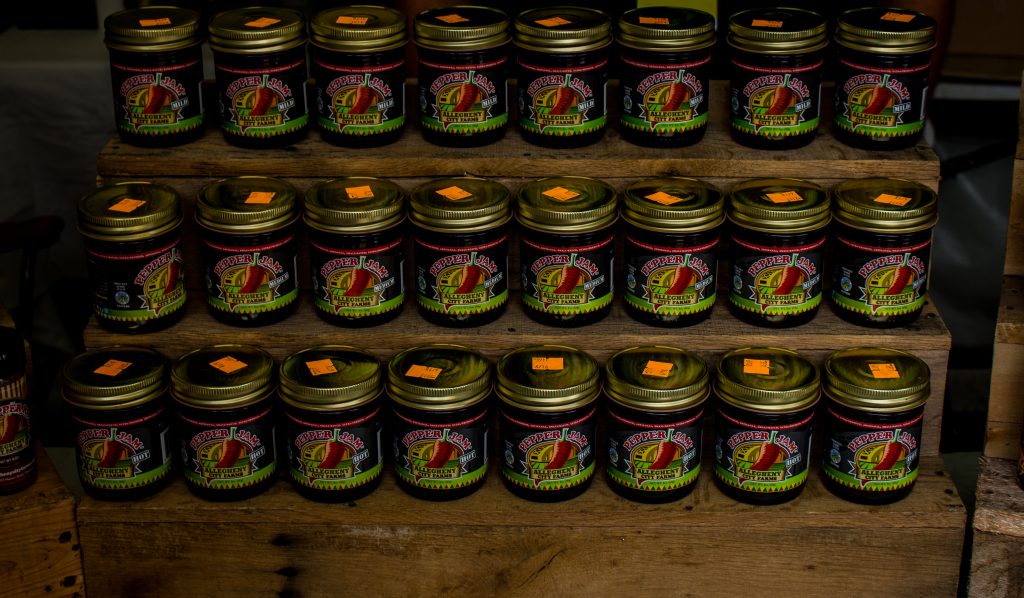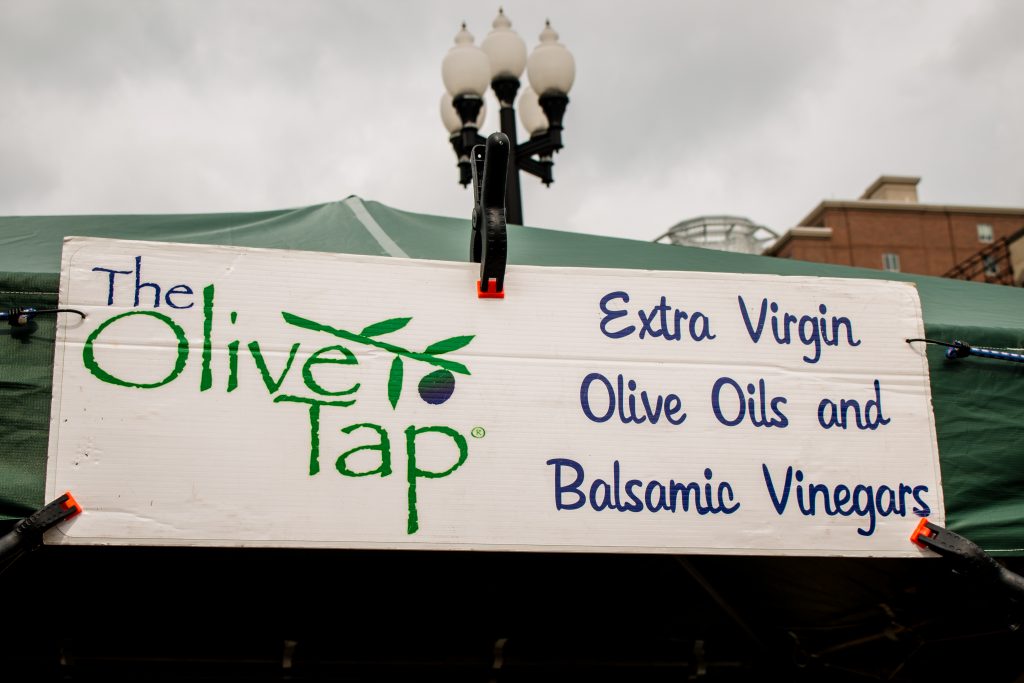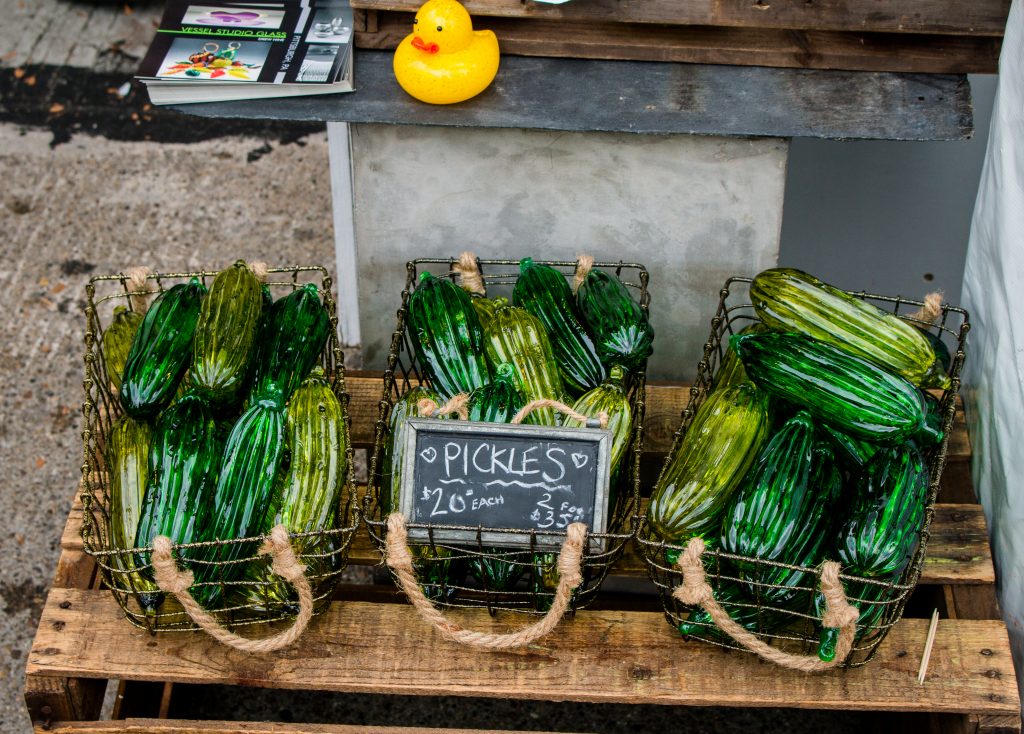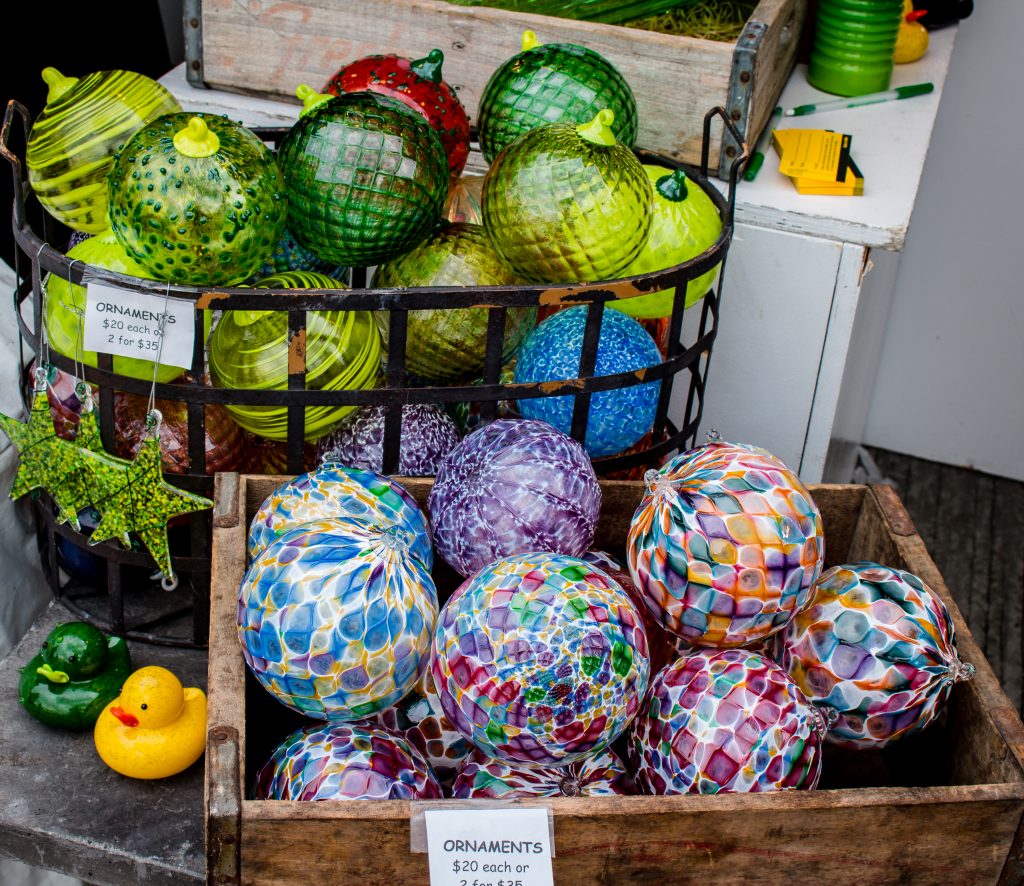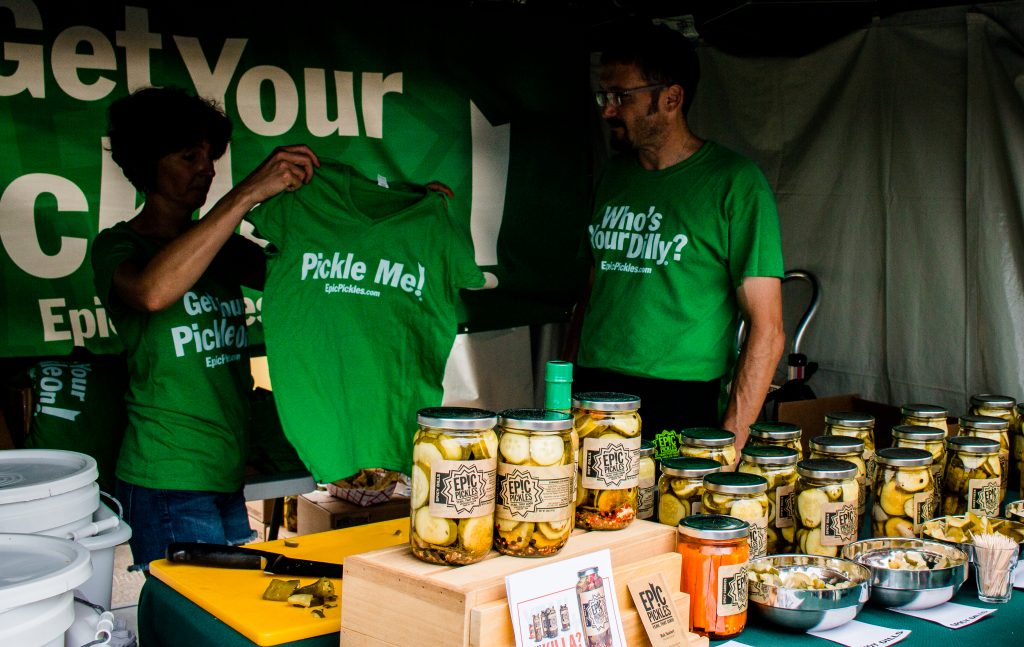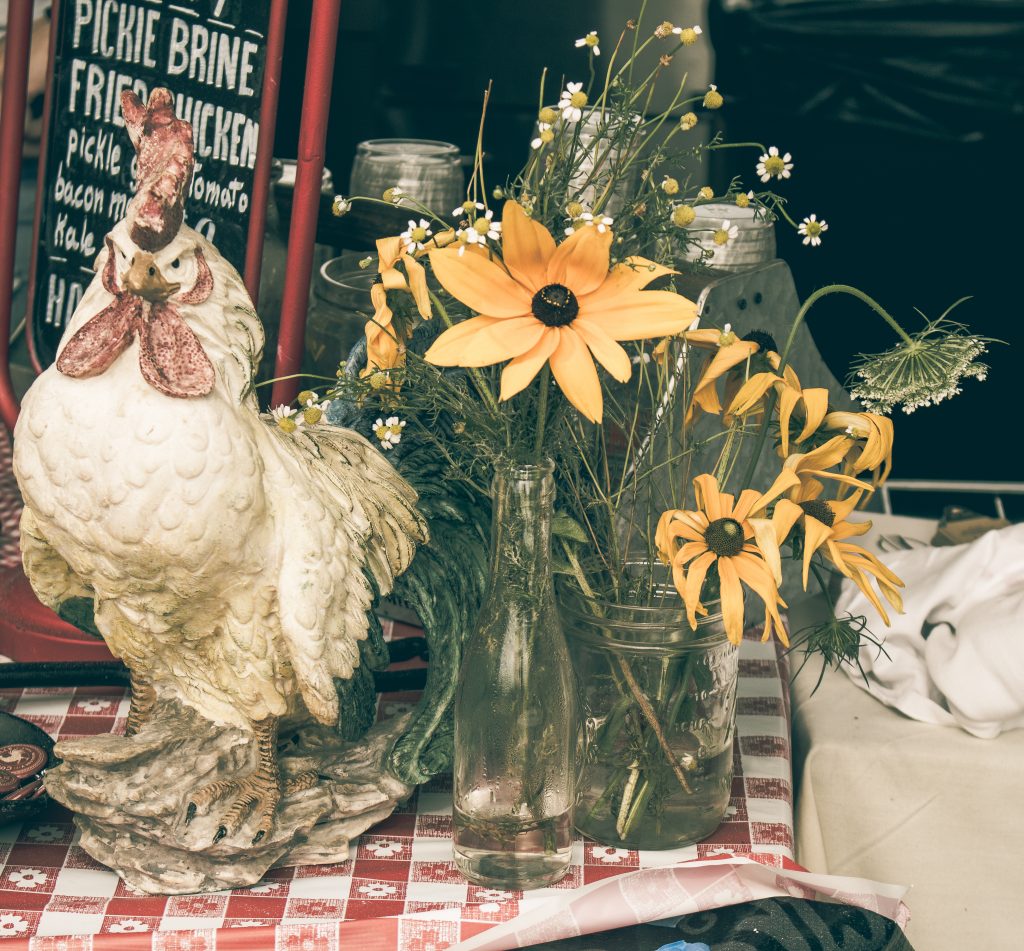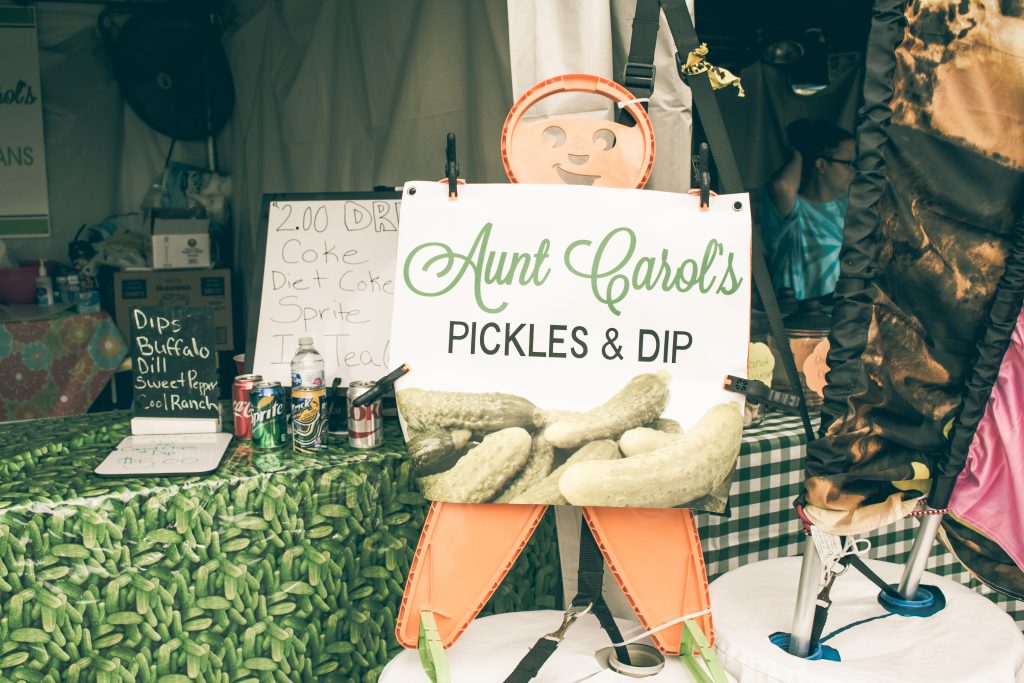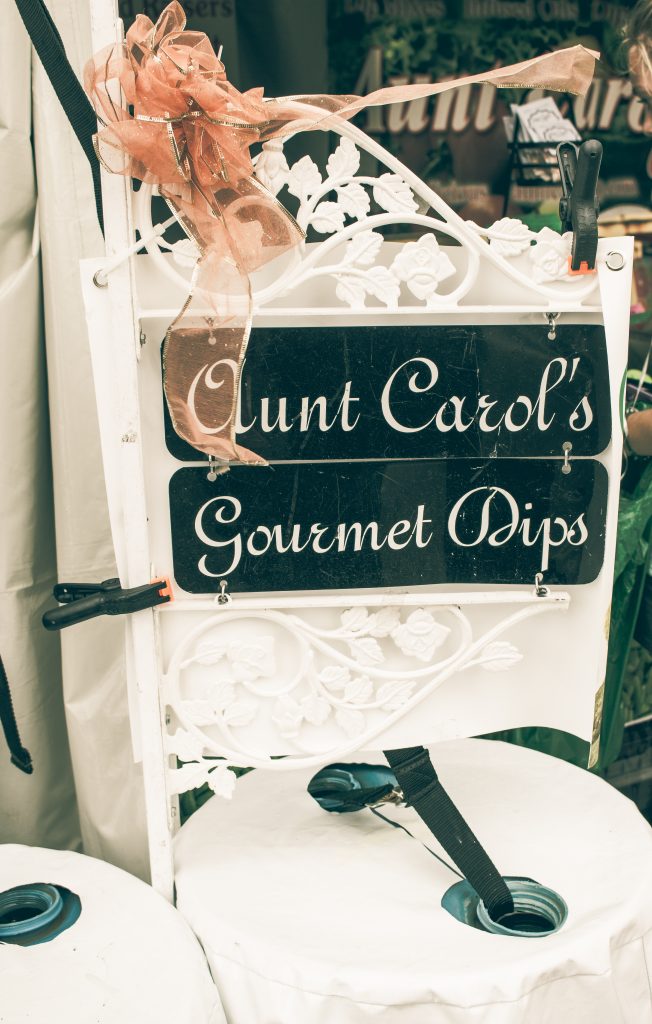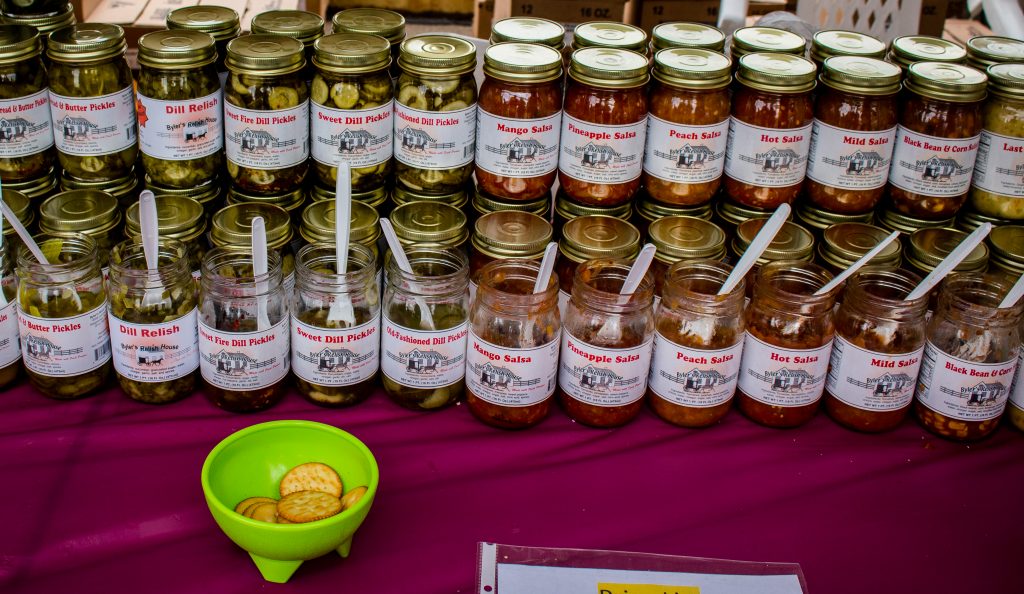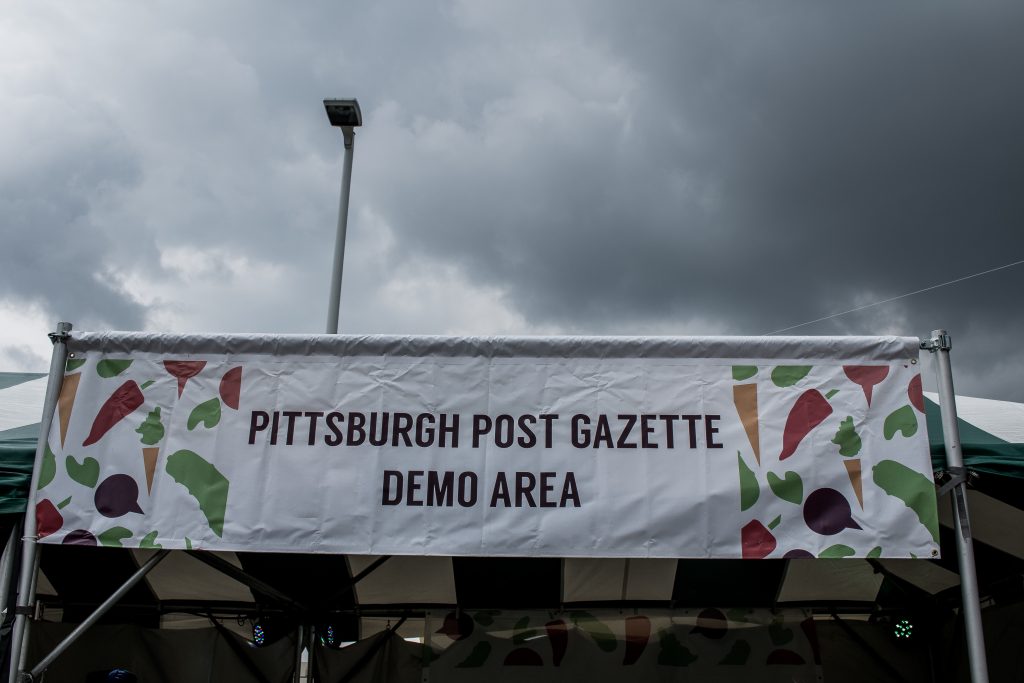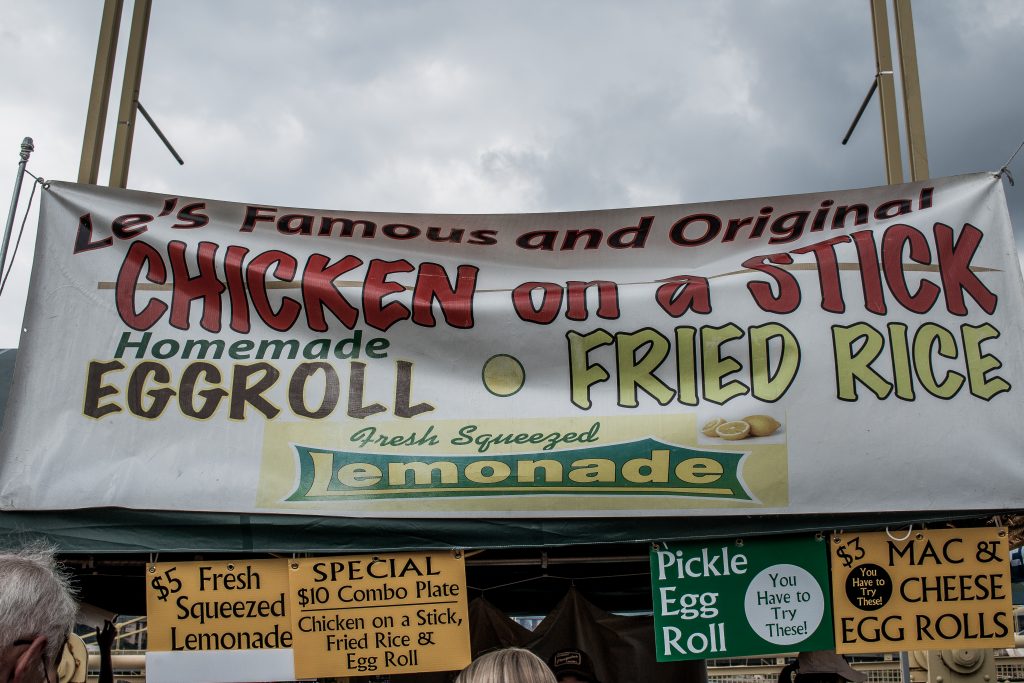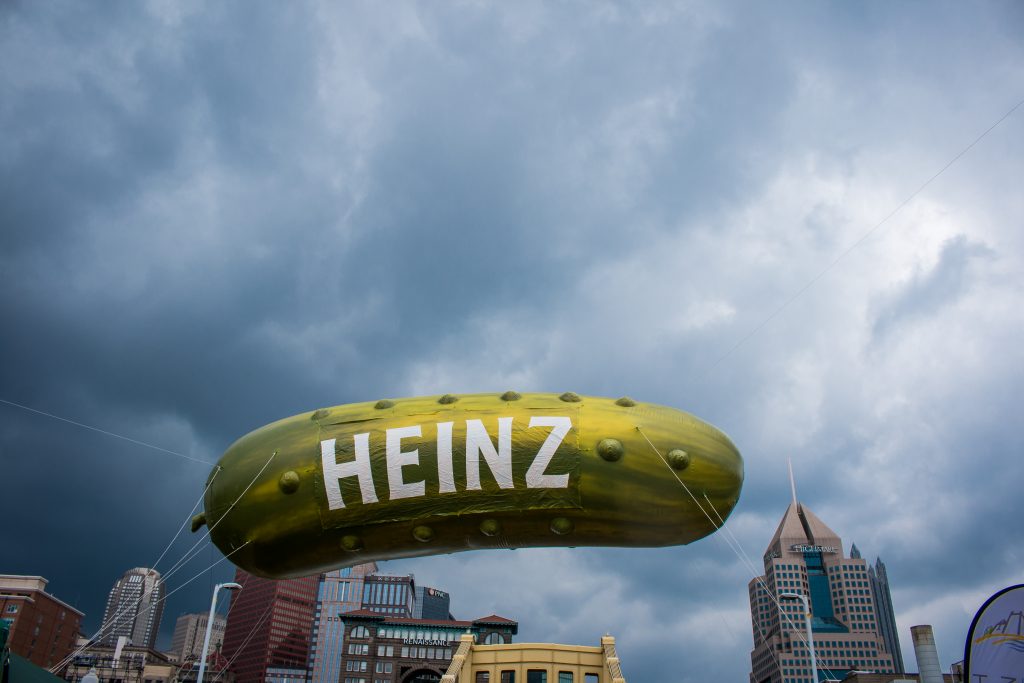 What are you waiting for? Get pickled before it ends. Visit Picklesburgh tomorrow and enjoy everything pickled enjoying the glorious backdrop of Pittsburgh Downtown.
If you would love to know about my mad experiments, do subscribe for my website or connect with Facebook/Instagram.
Thanks,
Karthi