Punjabi Mooli Ki Bhurji | Radish Leaves Stir Fry

Punjabi Mooli Ki Bhurji – Authentic Punjabi recipe prepared with radish and its leaves along with spices.
Happy Tuesday! The weather is cloudy here and it's been raining from the morning. Burgh has more rainy days than sunny ones in summer and once can witness drastic weather change in a day. It will be misty in mornings, sunny in afternoon and rain like cats and dogs in evenings.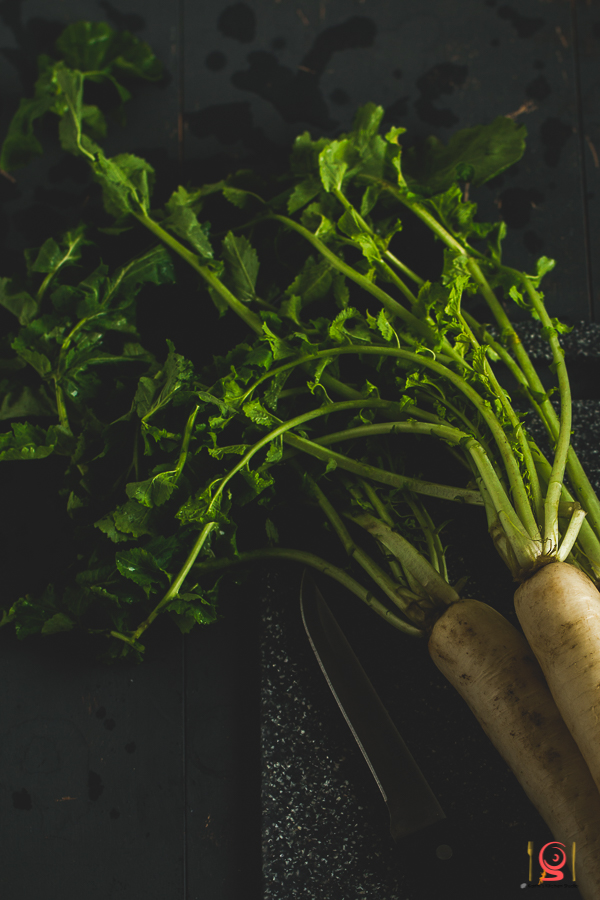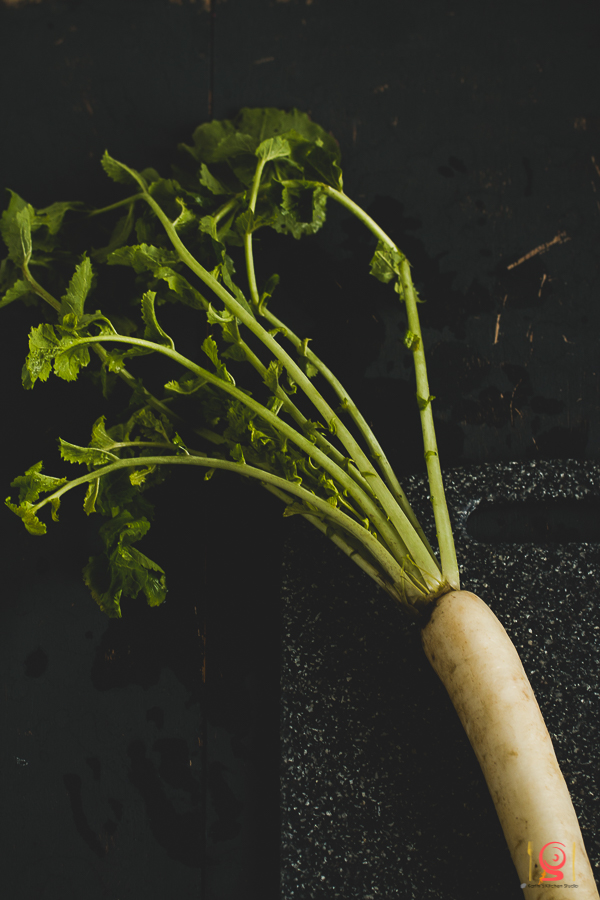 I had my regular checkup today and returned late evening from the hospital. I didn't feel like cooking much but then never wanted to binge on outside food for tomorrow's lunch. Phew! Somedays are like this – me being lazy without doing anything and enjoying the suchness of life. When I ransacked my fridge, I could find these fresh radishes with leaves which I picked last evening from WholeFoods. I have read various articles stating that radish leaves are more nutritious and healthy than the spinach. Since then, I have never wasted them. I use them along with radish in kootu, prepare sambar with dal and sometimes, I simply stir fry them. I wanted to cook a simple yet nutritious recipe so that I can avoid standing in the kitchen for a long time. This Punjabi mooli ki bhurji is so perfect and can be prepared
Mooli Ki Bhurji is the authentic Punjabi dish which is prepared with radish and its leaves. Tender pieces of radish are cooked along with its leaves and spices to prepare this simple yet delicious recipe. When many of us discard the leaves of radish, it is known to be the best part of the vegetable due to the presence of several vitamins and minerals. They have a characteristic peppery and pungent flavor. But, consuming these leaves help in blood pressure regulation, improves immunity and it has anti-inflammatory properties. They can be consumed in salads or blended with kale. Mooli ki bhurji is the best way to include such healthy leaves in your diet and it serves as the best side dish for roti or chappati.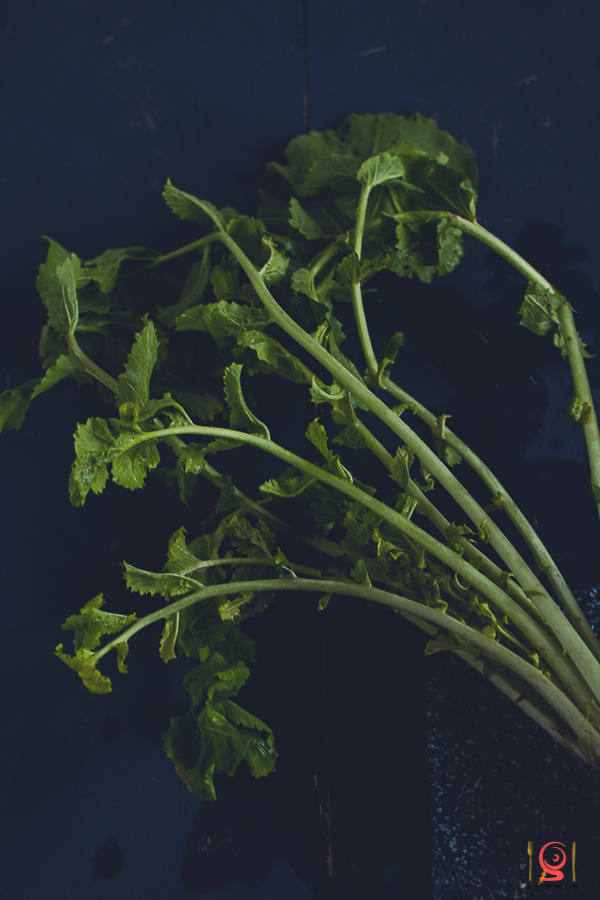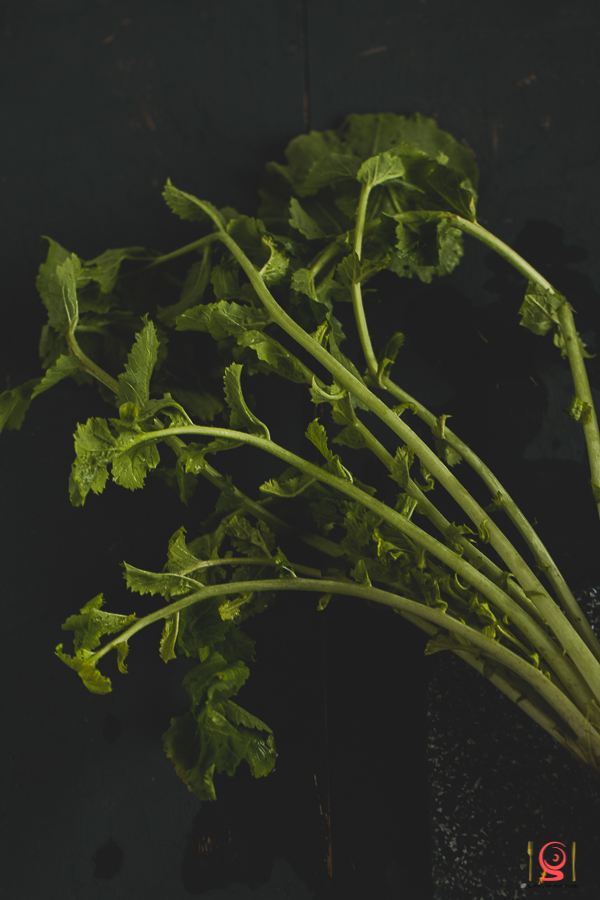 Ingredients:
2 Medium sized Radish, grated or cut into tiny pieces

1 cup Radish Leaves and its stems, chopped finely

1 teaspoon Mustard Oil

½ teaspoon Ajwain Seeds

¼ teaspoon Hing powder

¼ teaspoon Grated Ginger

2 Green Chilies, chopped finely

½ teaspoon Turmeric Powder

½ teaspoon Red Chili Powder

Salt to taste
Method:
Wash radish and its leaves thoroughly with water. Grate or chop radish into fine pieces. Chop stem and leaves of radish finely.

In a medium sized non-stick wok, add mustard oil and heat over medium flame. The oil should be smoking hot.

Add

hing

and ajwain seeds. Let it turn light brownish.

Grate ginger and saute it for about 2 minutes. Add chopped green chilies.

Now, add the chopped radish, leaves and stems to the wok.

Cook them with the lid covered until the leaves are wilted.

Add turmeric powder, chili

powder

, and salt to the wok.

Stir them to combine well and cook until radish pieces are cooked well.

Serve Mooli Ku Bhurji with hot steam rice or with hot

pulkas.