Snickerdoodle Cookies | How To Prepare Snickerdoodle Cookies

Snickerdoodle Cookie – A delicious cookie with cracked surface outside and soft chewy cookie inside, finally dusted with cinnamon sugar! Perfect to satisfy your love for Cinnamon!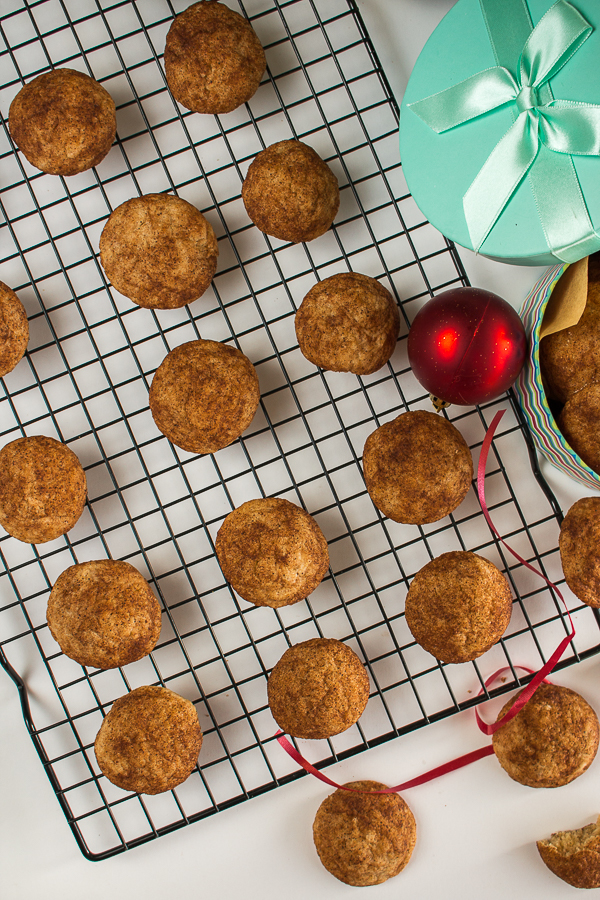 Hello there, Last week has been an active week and I had my plate full. Eventually, I missed my space. I know that doesn't sound like a proper apology. I have been shopping every evening – groceries, seeds, soil for gardening and newborn dress for my friend's cute little one. By the time, I come back to my nest, I am dead tired and the only thing I would love to do is cuddle in my bed and sleep tight. Blame this Pittsburgh weather. It snowed on Monday and Tuesday. It was sunny on Wednesday and for the last couple of days, it was raining and cloudy. It's ever changing weather here – my one and only reason for my anger on Burgh.
I love Facebook for many reasons but the most important are the way it reminds your memories – those posts that appear on the top of your timeline! When I am completely lost myself at work, these posts that appear on my timeline brings back smiles and loads of memories with it. I have been pestering my friend about planting seeds and every time, I was told that the right time is yet to come. But then, on Thursday morning, my album called Breathing Space appeared on my timeline with the cute little plants emerging out of seeds and peeking through soil appeared. Yes, I planted seeds by the mid of March last year and this year I am yet to. Gardening is therapeutic and to see those green ones smiling at you every time you come back to home after a long day is a happiness. Little pleasures are life's treasures. Isn't it?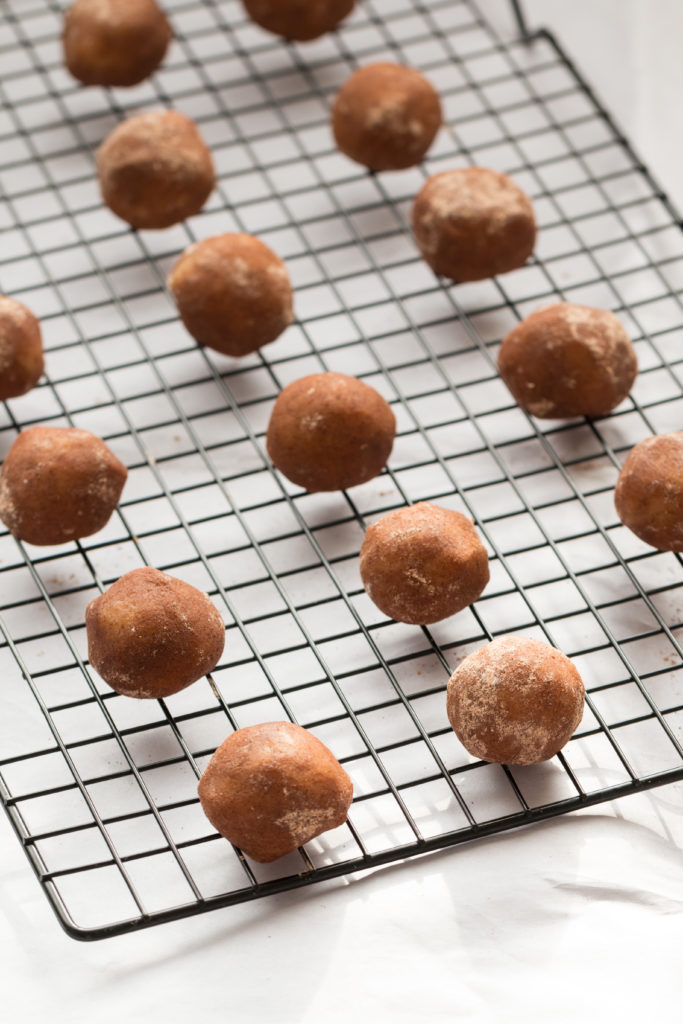 On Thursday evening itself, I bought seeds from Home Depot and seed starting mix. I usually buy Burpee Organic seeds. Last year, I was overexcited and planted every vegetable I loved – Tomato, Pepper, Okra, Spinach, Coriander, Basil, Eggplant, and Methi. I used to water them every day and once transplanted, I safeguarded them like newborns and was growing them up in my living room near to the window. (I kept them out for few days but then it was windy and rainy. Hence I shifted them inside). That's how I had grown them as weak beauties whereas the saplings which we gave to your friends were strong soldiers. The best way of parenting is to allow the kids to face the reality and teach them to handle it on their own for a healthy future. I remember I cried in the middle of the night since one of my tomato plants' branch broke out. I shifted them to outside balcony once they have grown very tall. They were tall but not strong. They were thin and my spinach was leggy. They took their own time to adapt to the external environment and they started flowering at the end of summer. By the time, they were yielding actively, it started becoming cold and they started withering. Being my first time, I did some mistakes and learned a lot. This year, I am planning to do Gardening in a better way. I am planning to plant only Tomato, Pepper, spinach and methi this year. And a lot of flowers – colorful ones. I am so obsessed with Gardening so you might see many stories about my Breathing Space here in future.
Do you have any tips for Gardening? Do share with me! And if you haven't planted, start this year and I am sure you are going to love it.
Well, today's recipe is a Kid's friendly one and if you are a cinnamon lover like me, then you will love it – Snickerdoodle Cookies! I loved the name of this cookie and hence wanted to give it a try. Does that sound funny? But, that's ME!
Let's see what our wiki says about it. Snickerdoodle cookies are referred as Sugar Cookies and usually prepared using butter, sugar, and flour. They are often characterized by the cracked surface on the top with soft chewy dough inside. They are finally dusted with sugar and cinnamon. Yes, with a surplus amount of Cinnamon.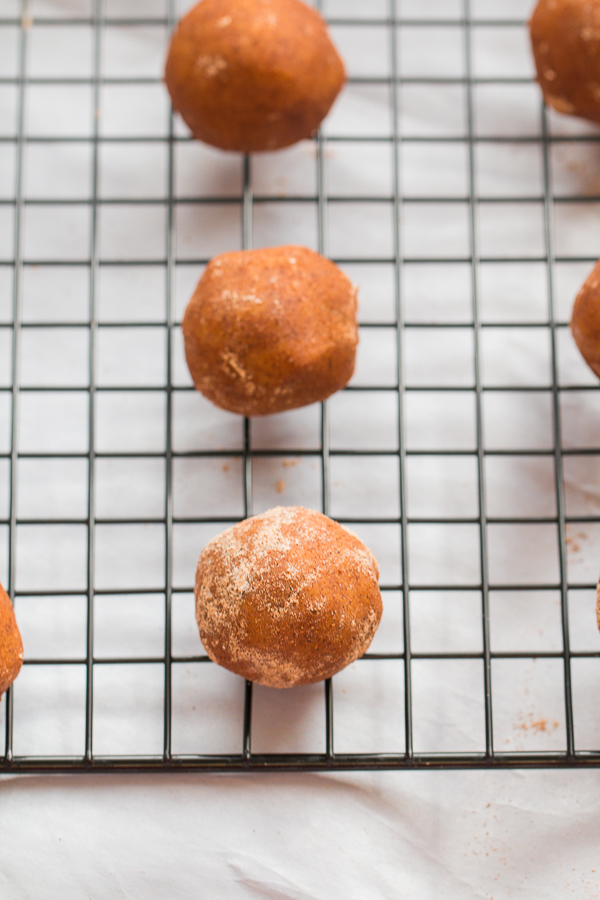 If you haven't baked Snickerdoodles so far, try them and your kitchen will be filled with the aroma of cinnamon. They are damn good that my friends three old couldn't control himself stop eating these little goodies. Do you need any certificate other than that? The chef in me is really proud.
I adapted the recipe from the site – Stuckonsweet
Ingredients:
2 ¾ cups All-purpose Flour

2 teaspoons Baking Powder

½ teaspoon Salt

1 teaspoon Cinnamon

2 sticks Unsalted Butter, cold and soft at room temperature (approximately, 1 cup)

1 cup Cane Sugar (add more according to your desire)

2 large Eggs, at room temperature

½ teaspoon Pure Vanilla Extract
Cinnamon Sugar
3 tablespoons Granulated White Sugar

3 teaspoons Cinnamon
Method:
Let's start with setting up the oven. Preheat the oven to 350 degrees. Line the cookie pan with parchment paper.

In a bowl, combine flour, baking powder, salt,

cinnamon

, and mix together.

In another bowl, add butter and sugar; Beat them with a

hand mixer until the butter crumbles and combines with sugar. Add vanilla extract and eggs to the bowl. Blend them well. Mixer with the paddle

attached also works well. Beat them at medium speed.

Now, slowly add dry ingredients to the bowl while beating them at low speed until they blend well. Do not over mix.

Scrape the dough from the bowl. Place the dough in a bowl and cover with a plastic wrap.

Place the dough in the

freezer

for about 15 minutes to chill. Chilling the dough helps to roll them into balls easily.

Meanwhile, let's prepare cinnamon sugar. In a prep bowl, combine sugar and cinnamon together.

Take a scoop of dough using a spoon, roll into a ball, dust them with cinnamon sugar and arrange them

on a lined

cookie sheet.

Bake the dusted balls in the

oven

for about 9 – 10 minutes. Mine took 10 minutes.

Remove the cookies from the

oven

. They may look fluffy but they will flatten once cooled. Allow them to cool down in the cookie pan for few minutes and gently shift them to the cooling rack. Cool them completely.
Notes:
Ensure not to over-mix the dough.

Freezing the dough for few minutes will help to roll them into balls easily.

Store dough in the

refrigerator

in case if you want to prepare them later.

Ensure not to over-bake them. Snickerdoodles are known for their soft chewy inside with the cracked flatten surface outside.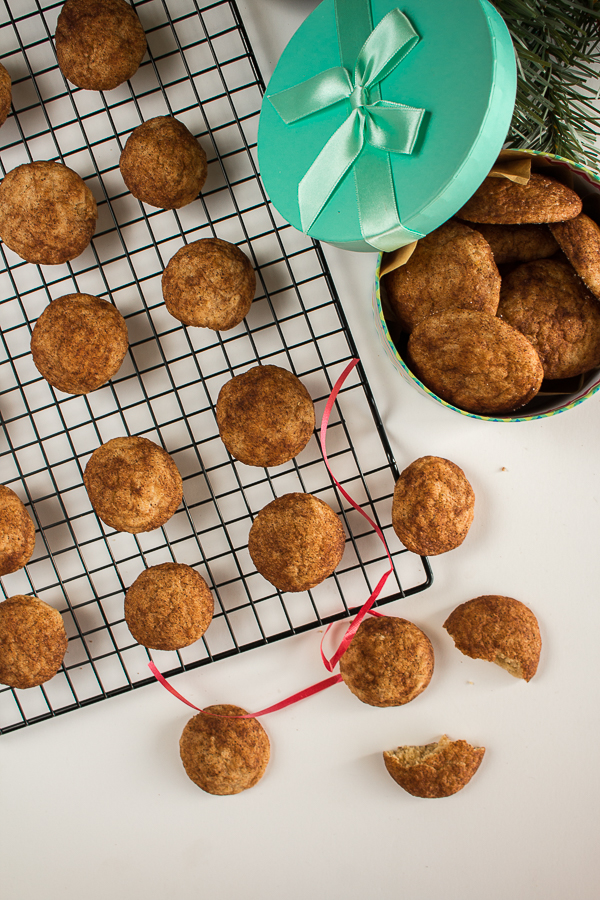 If you would like to look for other cookies, then do check out my Chocolate Crinkle Cookie, Red Velvet Crinkle Cookie and Kashmiri Roth
If you try the recipe, do let me know how they tasted in comments. If you like space, do like and follow my profile at here – Facebook, Google
Yours truly,
Karthi