Spicy Brown Rice Ginger Congee

Spicy Brown Rice Ginger Congee – Ginger flavored Brown rice congee topped with roasted mushrooms, peas, and corn; finally garnished with fiery habanero sauce and chopped green onions
Hi there, it's been snowing all day in Burgh and I am completely locked in my room inside my cozy blanket watching snowfall through my wide windows. It's kind of lazy Sunday today and I have been blowing my nose up for every second. Yes, I am suffering from congestion.
Whenever I am sick, I prefer to simple comfort hearty meal and congee is my favorite to satisfy my inner me when I am sick. There are no hard fastened rules for preparing congee. It turns out exotic when you prepare according to your flavors and taste buds.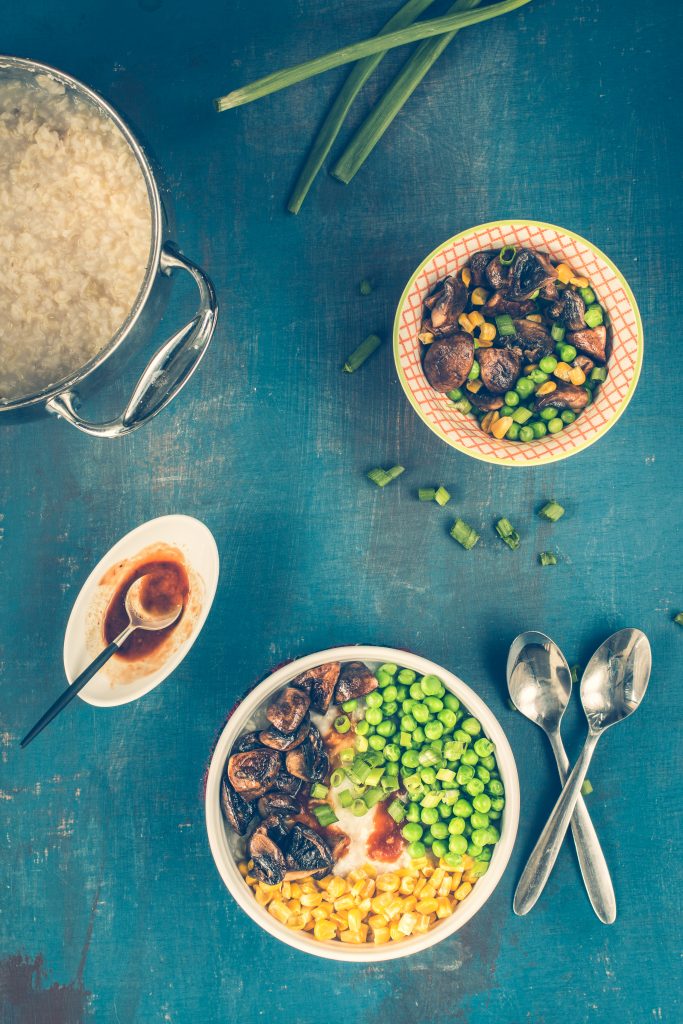 Here is my simple recipe tuned to my taste and flavors
Ingredients:
1 cup Brown rice

1 teaspoon Grated Ginger

4 cups Water

¼ cup Boiled Peas

¼ cup Boiled Corn

1 cup Mushrooms, chopped

1 teaspoon Olive Oil

¼ teaspoon Soy Sauce

½ teaspoon Haberno Sauce (adjust according to your spice level)

Salt, as required

Chopped green onions for garnish
Method:
Wash Brown rice thoroughly in the running water until the water comes out clean.

In a small pot, add water, brown rice, grated ginger,

and

salt.

Bring it to boil. Reduce the flame to low and cook until the brown rice is completely cooked. Add water if required. Cook until the desired porridge consistency is reached

Meanwhile, in a pan, add oil and chopped mushrooms.

Cook over low flame until the mushrooms are roasted well

Boil Peas and Corn in microwave oven for a minute

In a small bowl, combine soy sauce and

habanero

sauce together

Once the brown rice is ready, top with

roasted

mushrooms, peas,

and

corn

Drizzle the soy habanero

sauce

Serve it warmly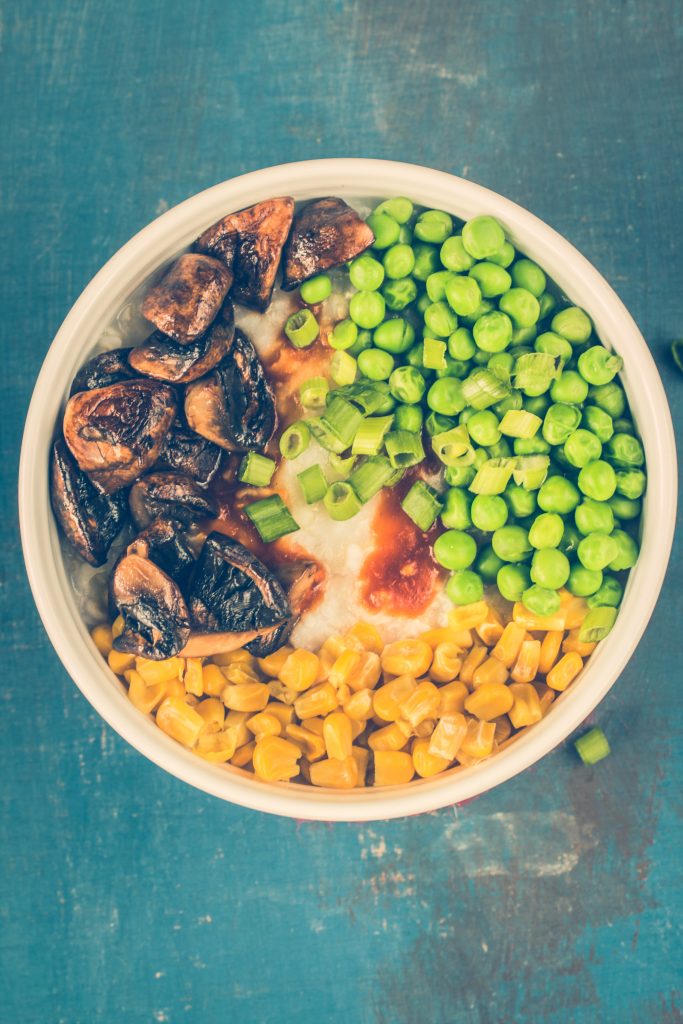 If you are looking for any soup recipes for snowy weather, then do check out these recipes: Tomato Soup and Creamy Cauliflower Soup
If you try the recipe (which I highly recommend), do let me know how they tasted in comments and don't forget to tag me in your posts. I would love to see them.
If you like space, do like and follow my profile at here – Facebook, Google, Instagram
Thanks,
Karthi